Hello, everyone, today brought by the fat editor [virtual evaluation] Super 18K K85 Aston Martin DB11 Racing Cars
#

Basic information of this product

1

Number of particles (pcs)

2008

2

Number of minifigures (pcs)

0

3

Dynamic group

0 (can be purchased separately)

4

Lighting group

0 

(can be purchased separately 

)

5

Time to market

June 2021
There are a lot of sports car building blocks, no matter what the structure, the transfer case, it is not the first thing you see.
The first thing you see, it must be the color matching!
tiffany blue, a color that no one can tell is blue or green, very, very special
So, when 18K released the promotional image, I had already paid attention to this car.
why?
Do you have high-brick parts in this color matching elsewhere?
Plus the ratio of 1:10, I like it, it's easy to play.
Out of curiosity, Max will take you to build the cloud once.
The following content comes from 
Baidu
 :
Aston Martin DB11
Aston Martin DB11 is a super sports car owned by Aston Martin. It is the first product jointly developed by Aston Martin and Mercedes-Benz. It is regarded as a replacement model of DB9.
☜ Swipe to view more  pictures
Slide for more photos
Tiffany Blue
Tiffany Blue (English: Tiffany Blue) is the color commonly known by the New York jewelry company Tiffany, and is the lighter robin egg blue.
MOC original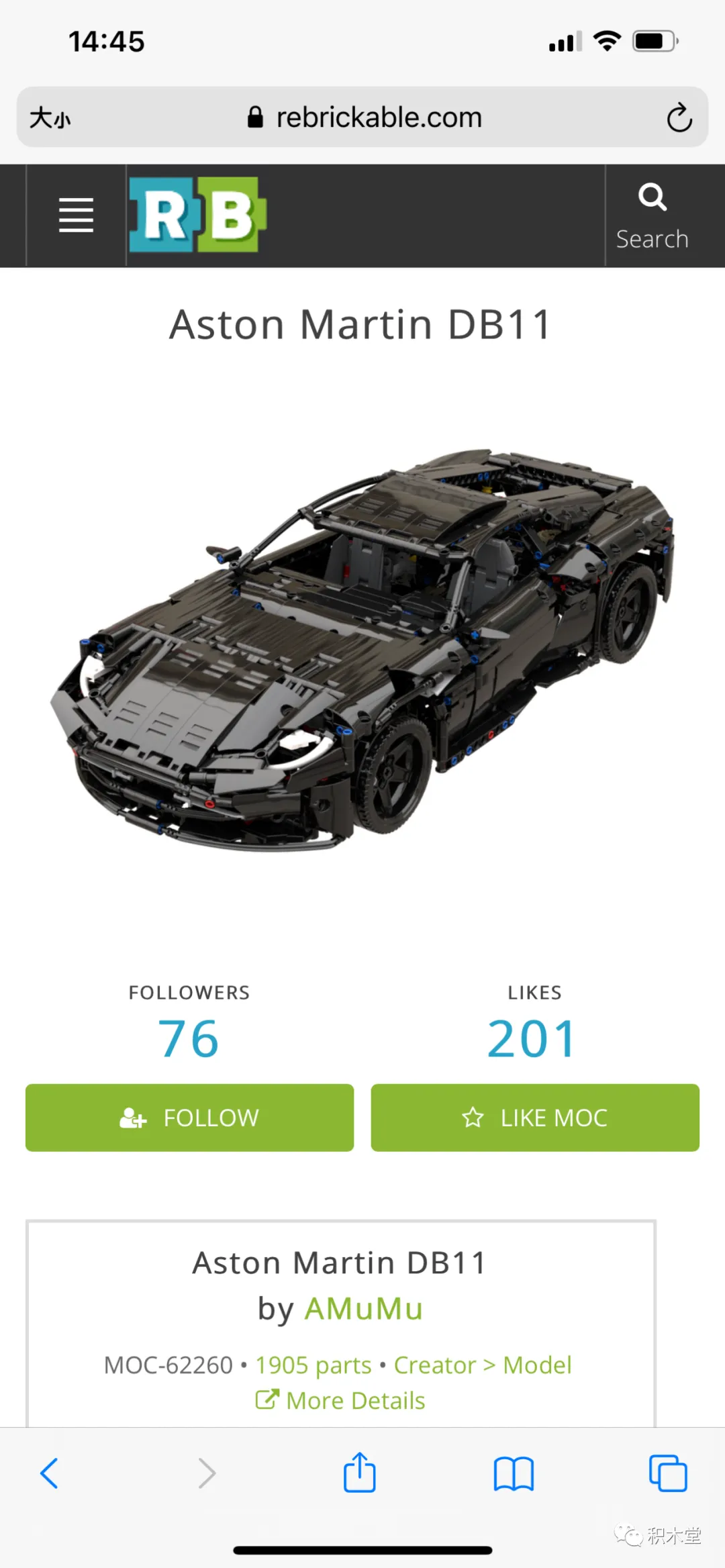 Enough nonsense water, everyone watch the film, let's go!
▼2008 pieces, black background with physical building blocks, there are hot silver fonts on them, not bad!
▼ Details and official dimensions are introduced on the back.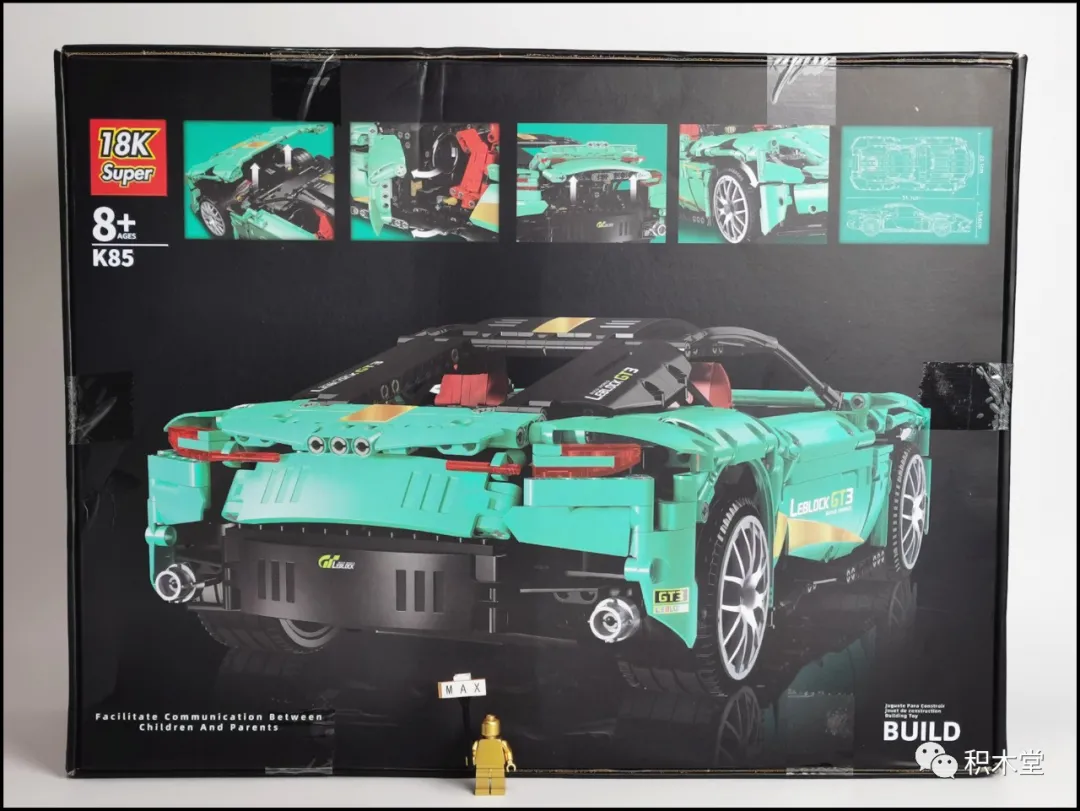 ▼Water meter address and power group configuration (sold separately)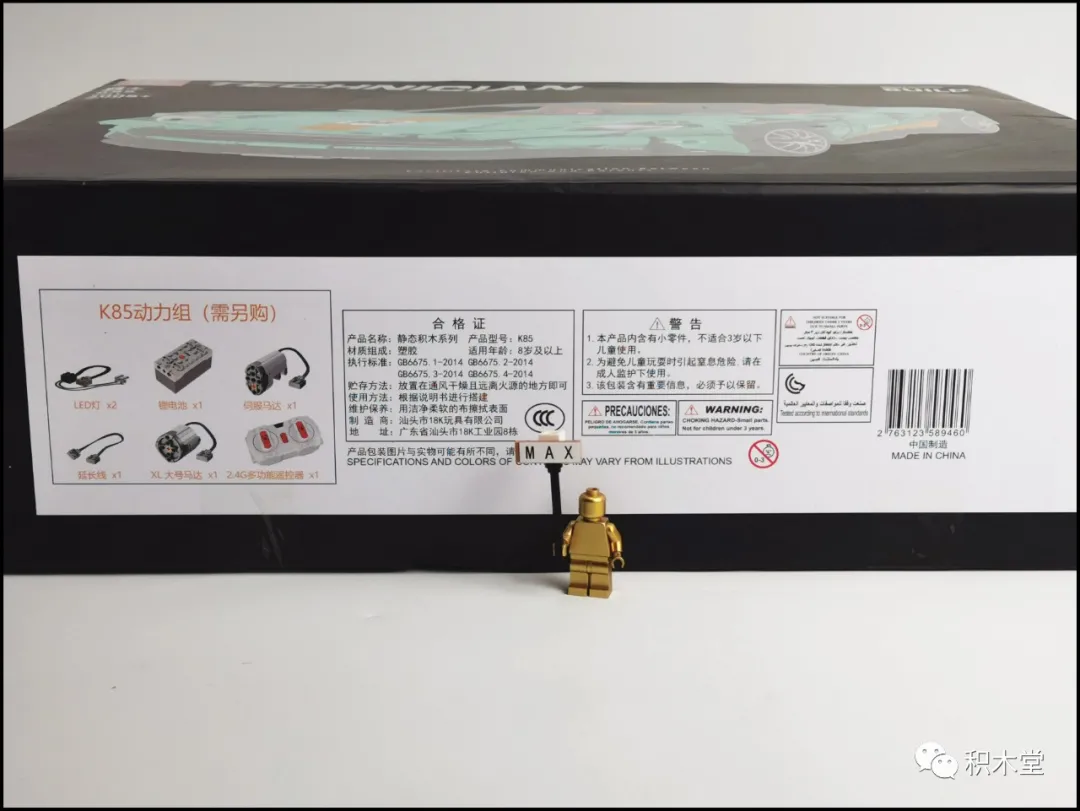 ▼Heaven and earth cover mode, 2 inner boxes inside, printed with real car lights .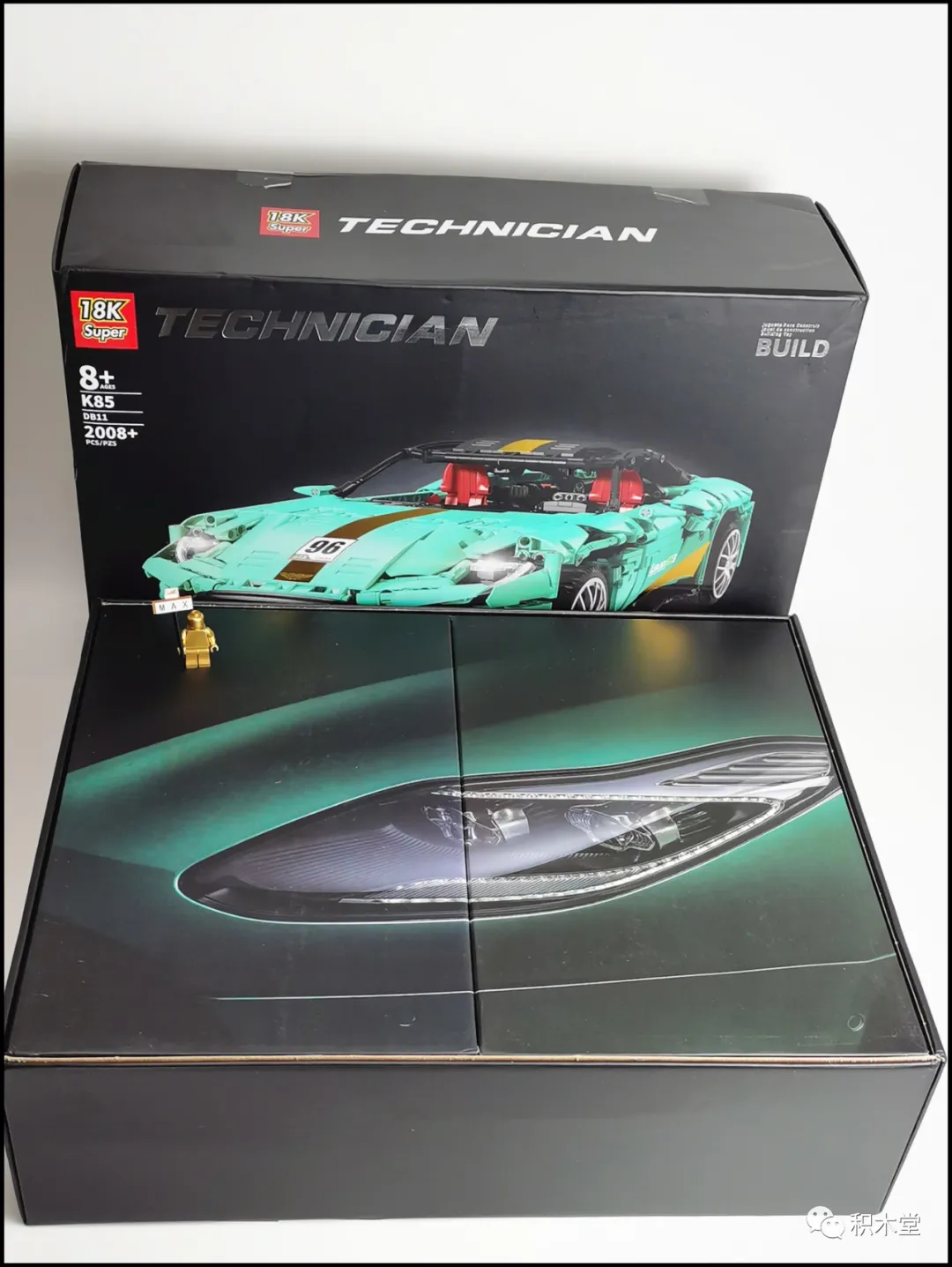 ▼No. ​​1 3 packs, No. 2 3 packs, No. 3 3 packs. This picture lets everyone correspond to the wrong package and the missing package.
▼No. ​​4 2 packs, No. 5 3 packs, No. 6 3 packs. This picture allows everyone to correspond to the wrong and missing packets.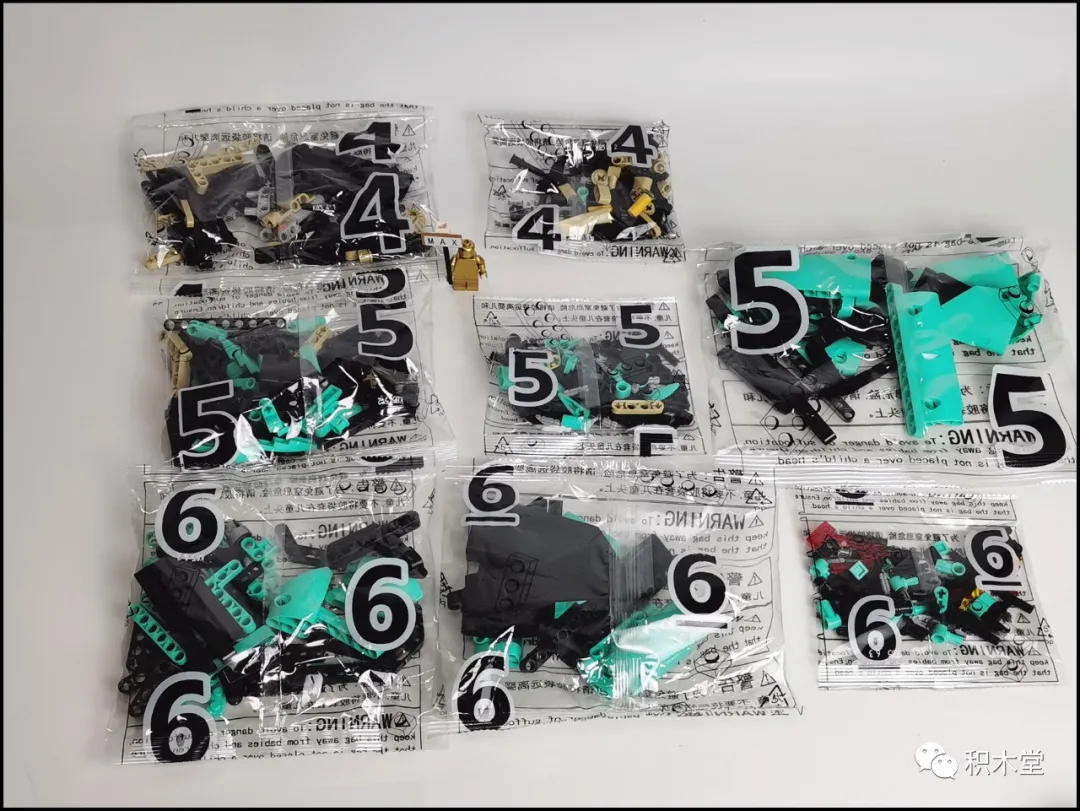 ▼No. ​​7 3 packs, No. 8 3 packs, No. 9 3 packs. This picture lets everyone correspond to the wrong package and the missing package.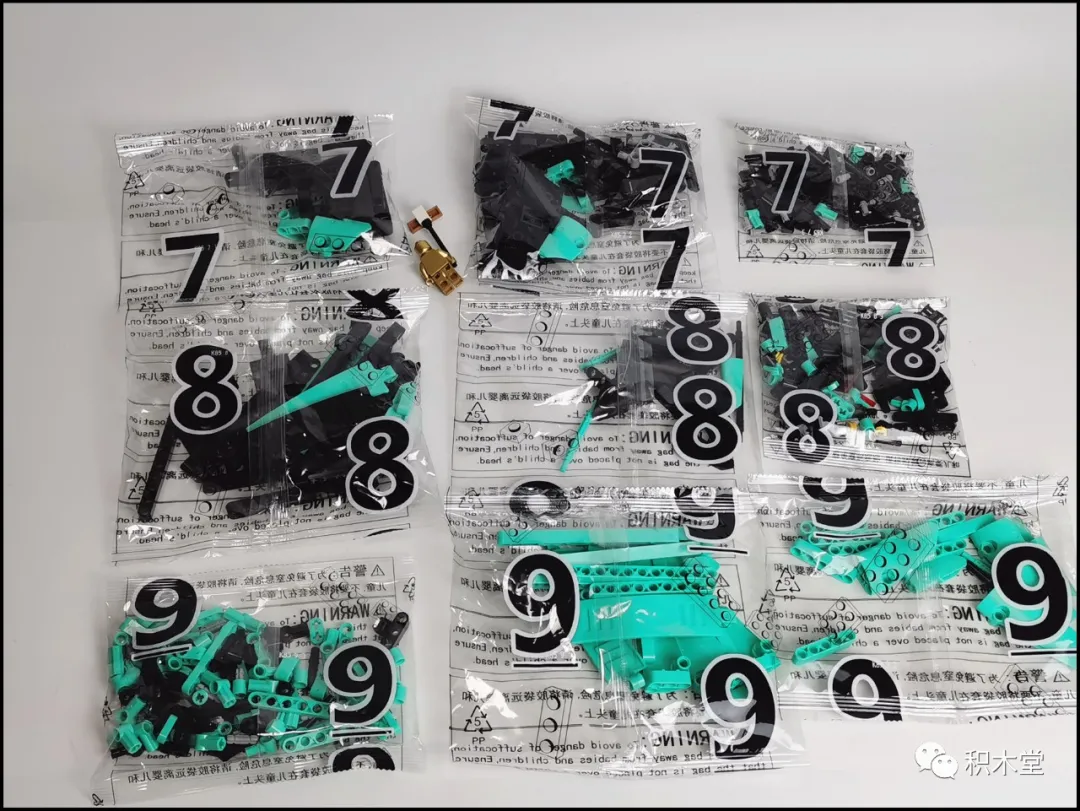 ▼There are 3 packs of bolt parts. The special thing is that all bolts are light gray .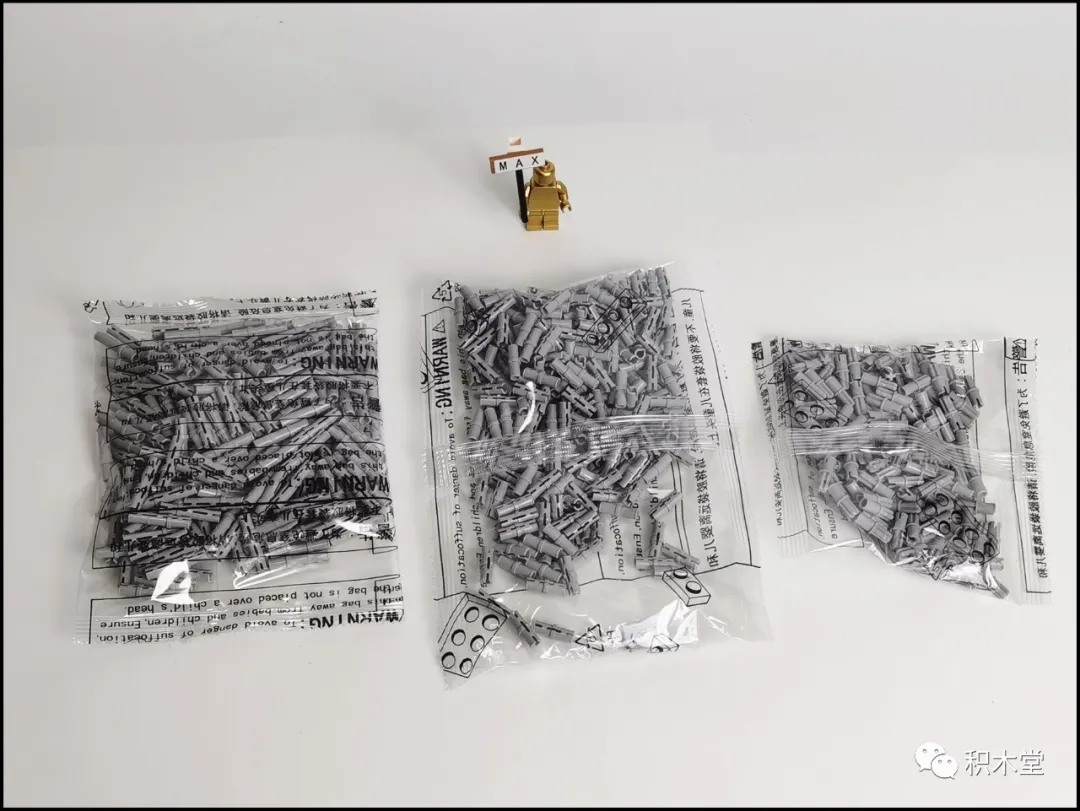 ▼General parts pack 2 packs . There are 4 sputtered hub covers.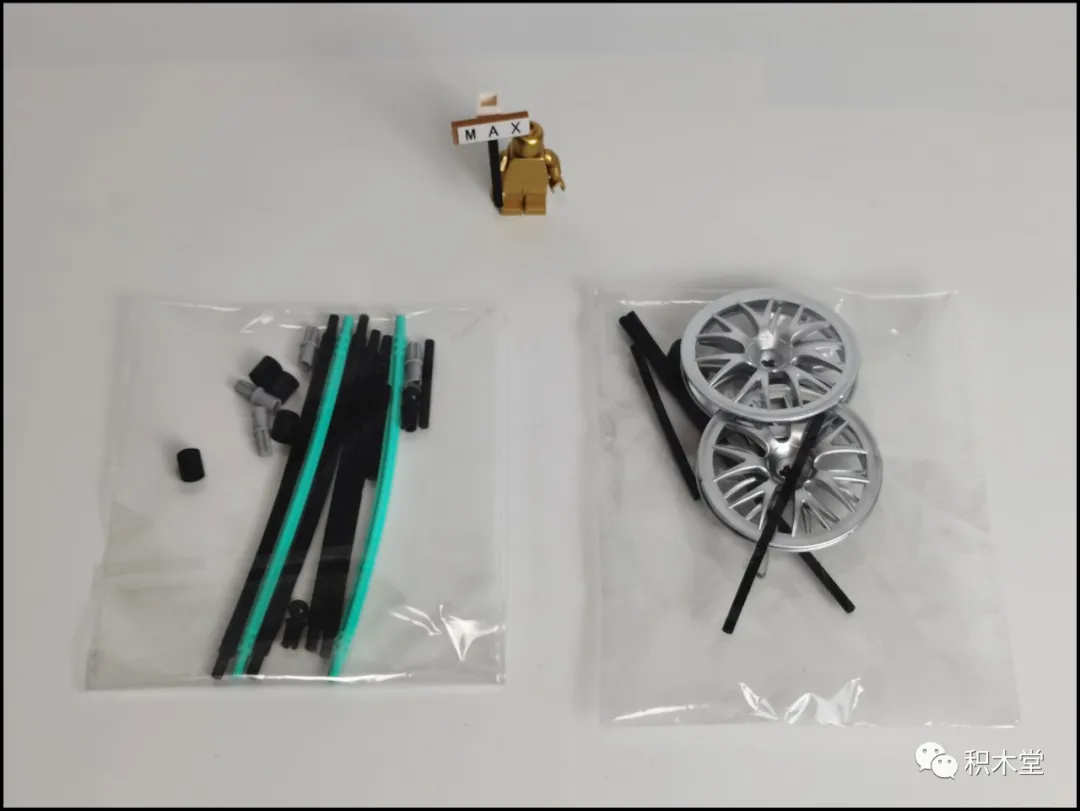 ▼The most common wheels, four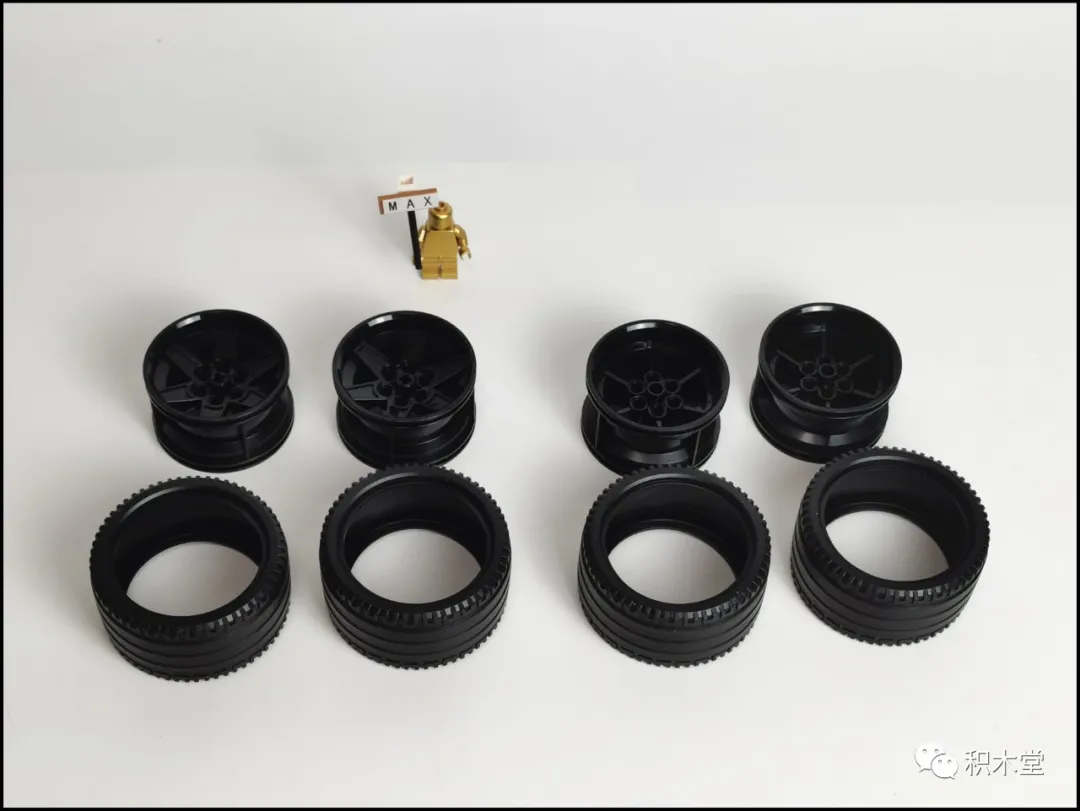 ▼ A relatively thick manual .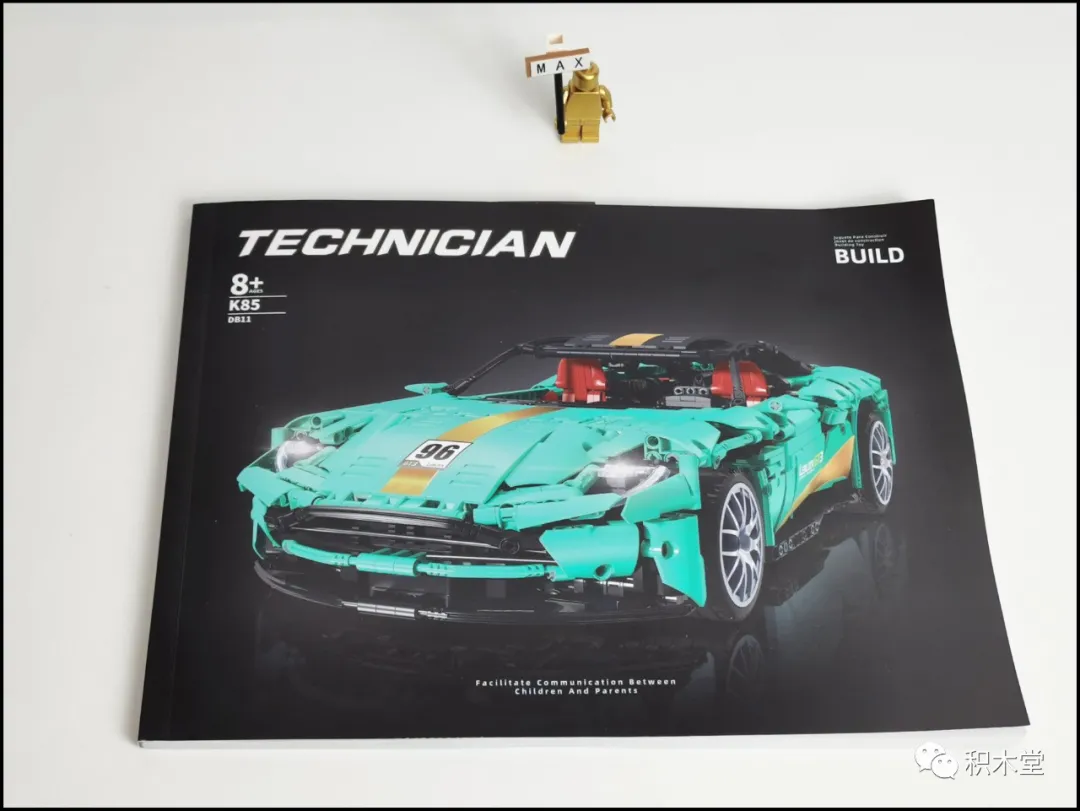 ▼There is a 1:1 length comparison, there is a reminder to test the power group at the beginning, and the printing is clear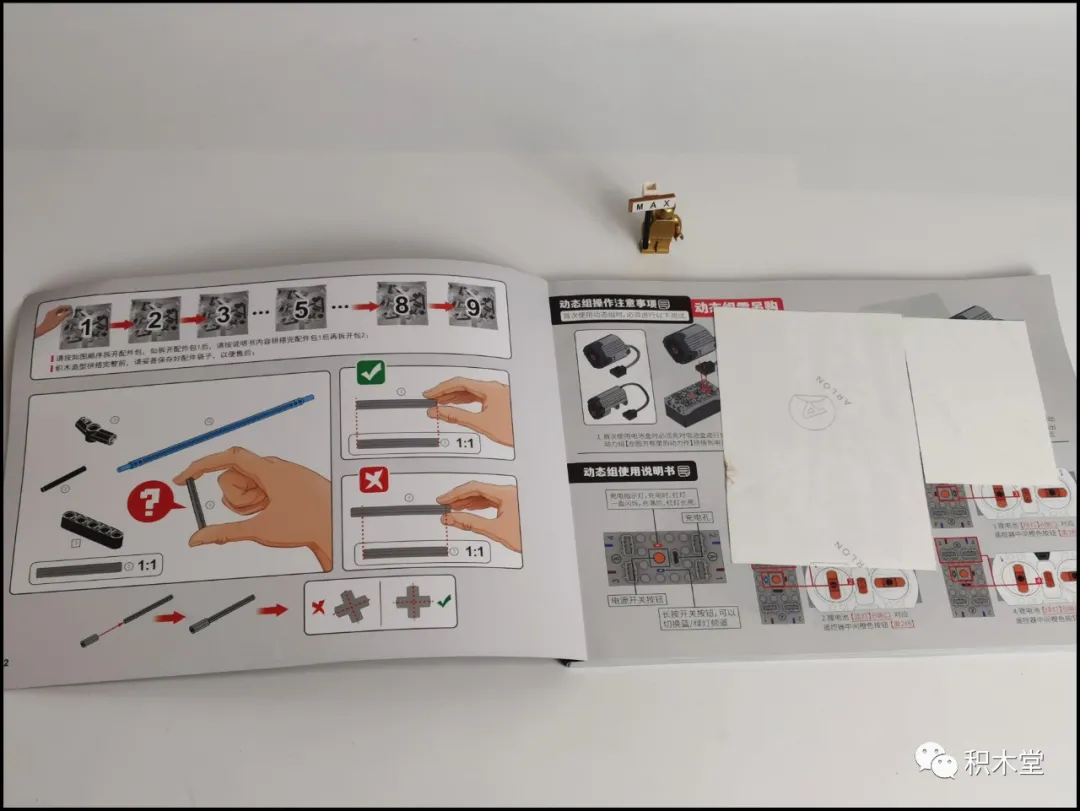 ▼The specific steps are as follows .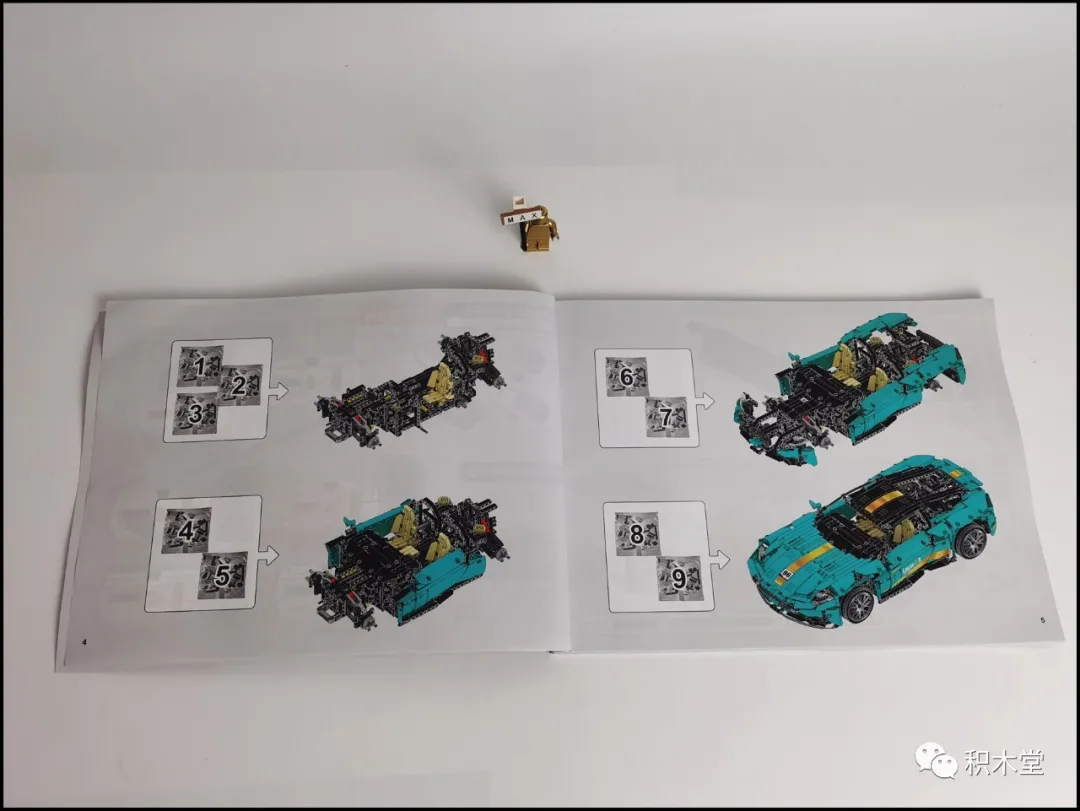 ▼2 sets of stickers, one set of transfer stickers, one set of electroplating 3D stickers.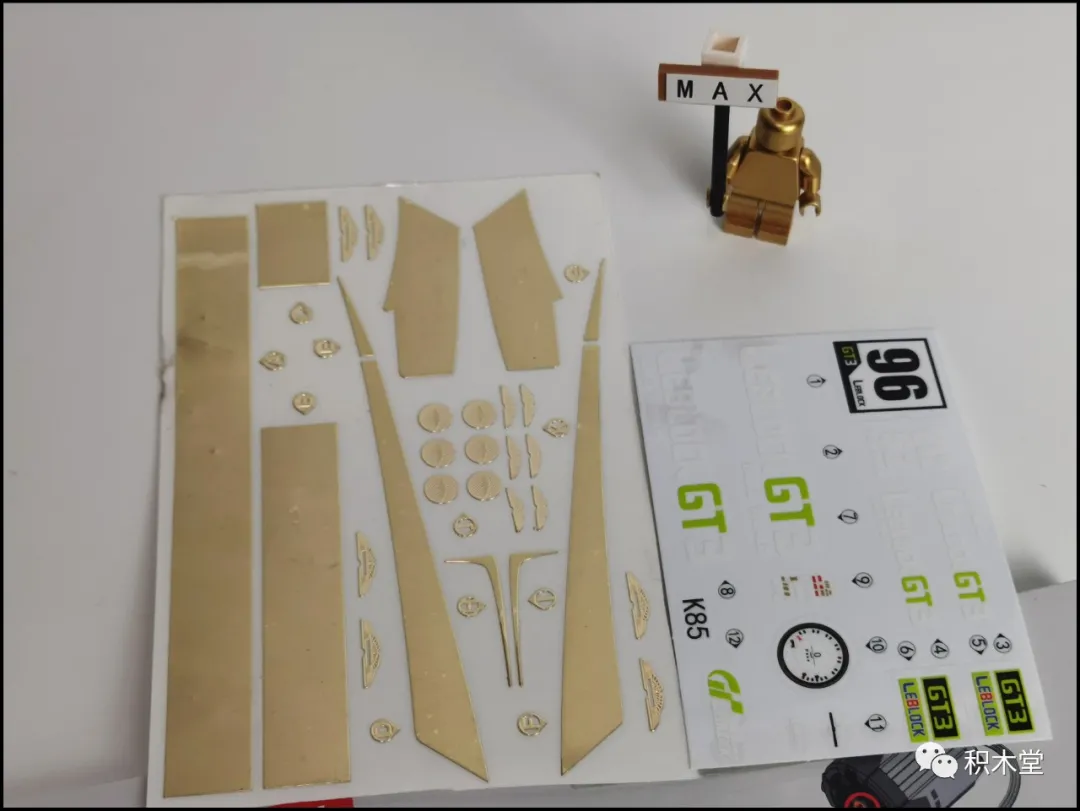 ▼Maybe because this color matching printing is really different from the actual product, so I added an explanation page very intimately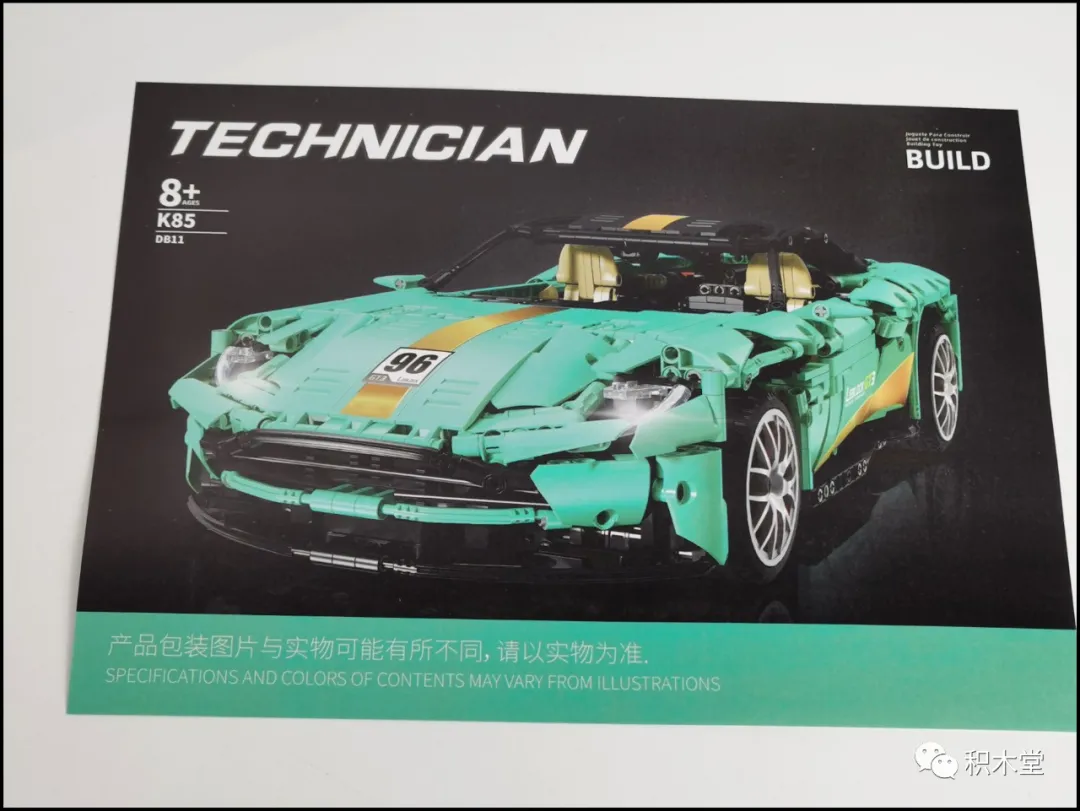 ▼It also has black technology! ! ! It is the fast switching between dynamic and static versions. I really like this way. The finished product can be switched after disassembling. Loved love.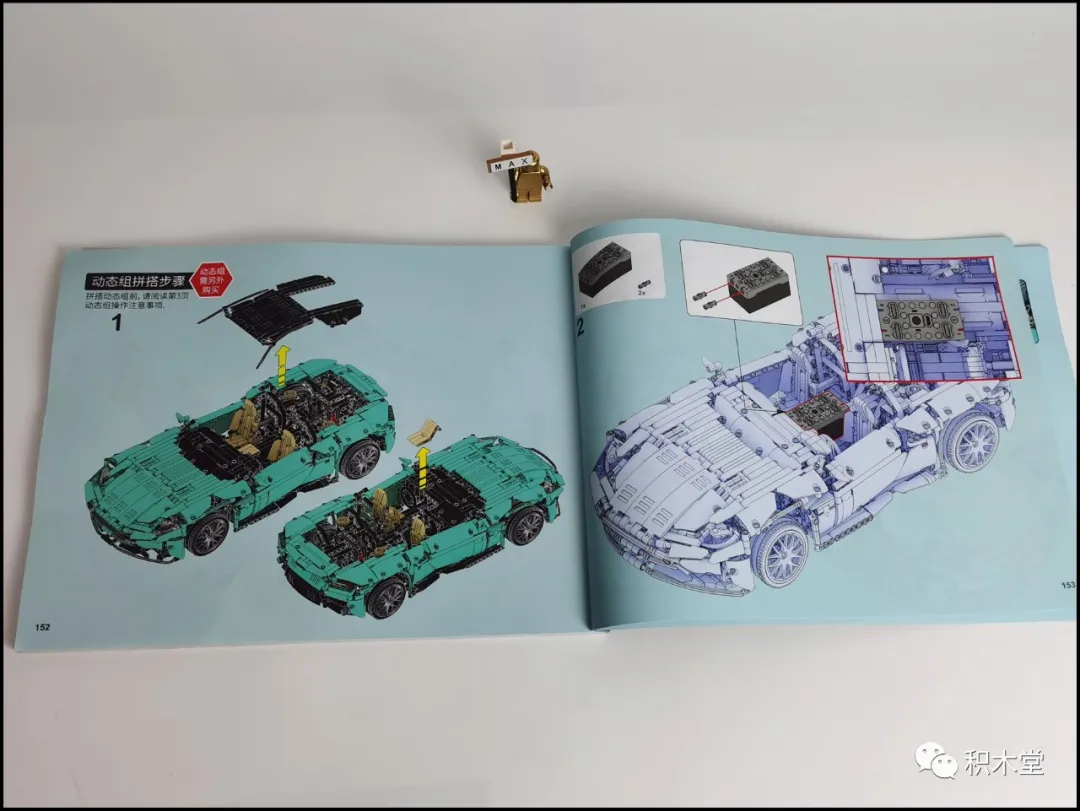 ▼ In addition to special special parts, other parts are all high brick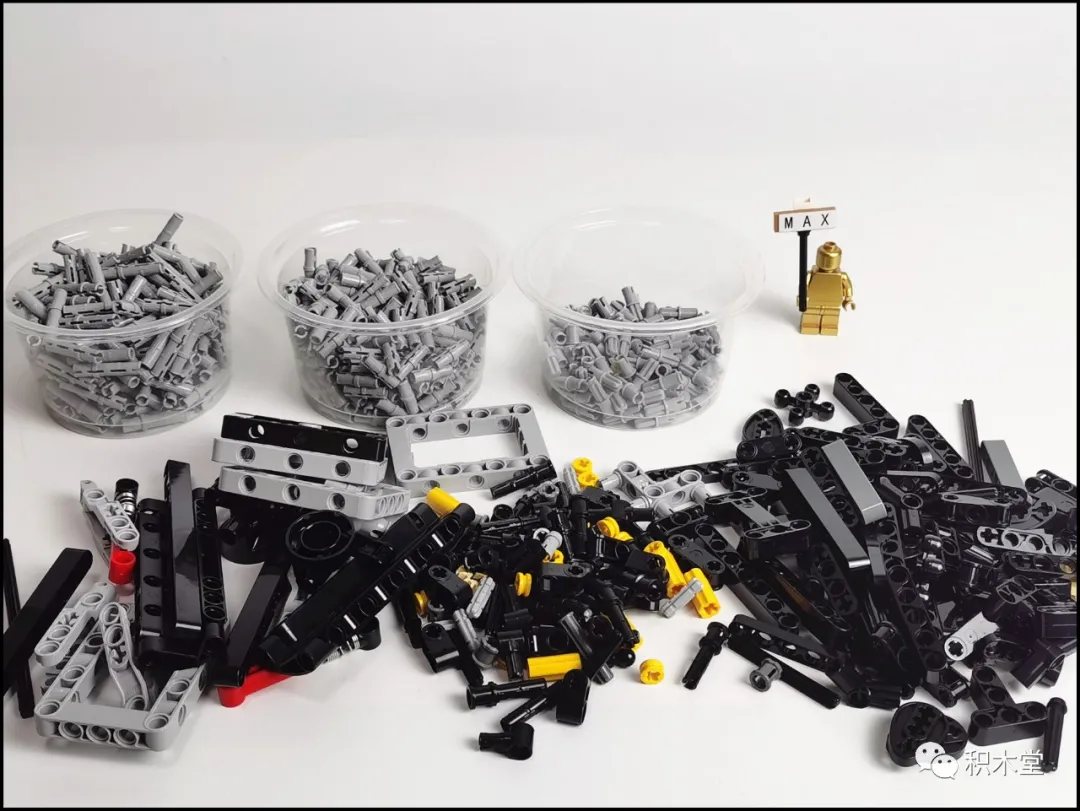 ▼
 Starting to fight. It is a fresh spelling, starting from the engine.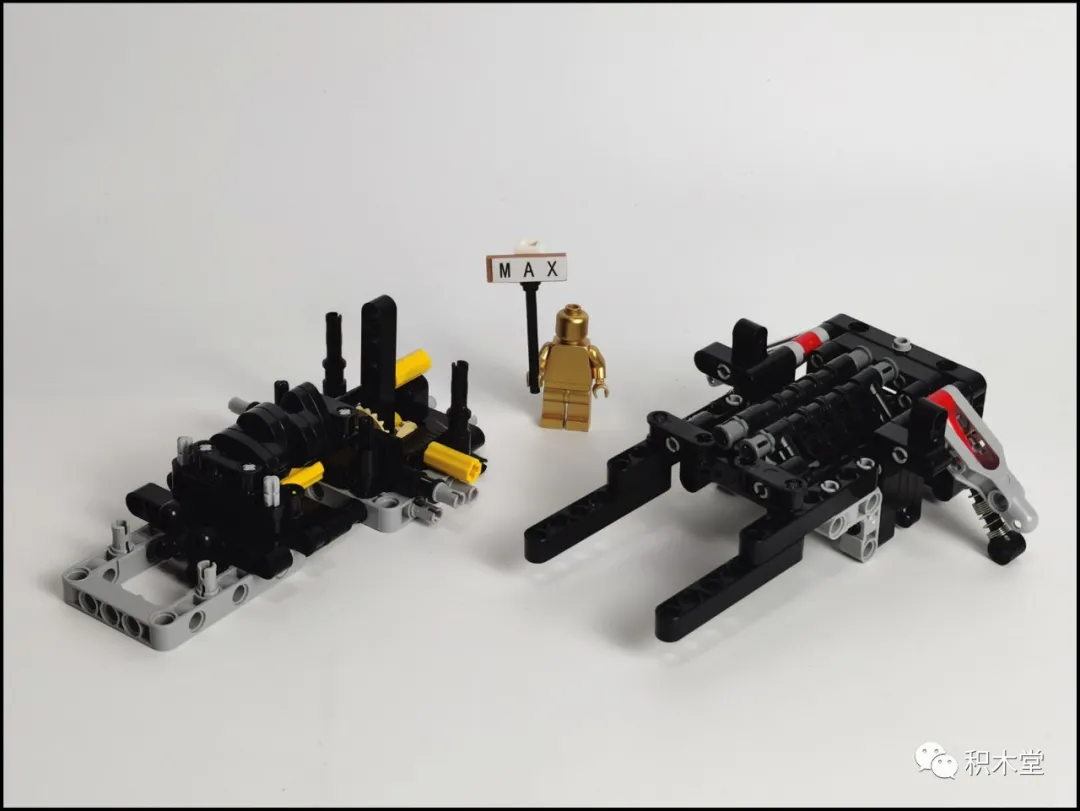 ▼ Mid-mounted engine, matched with drive shaft.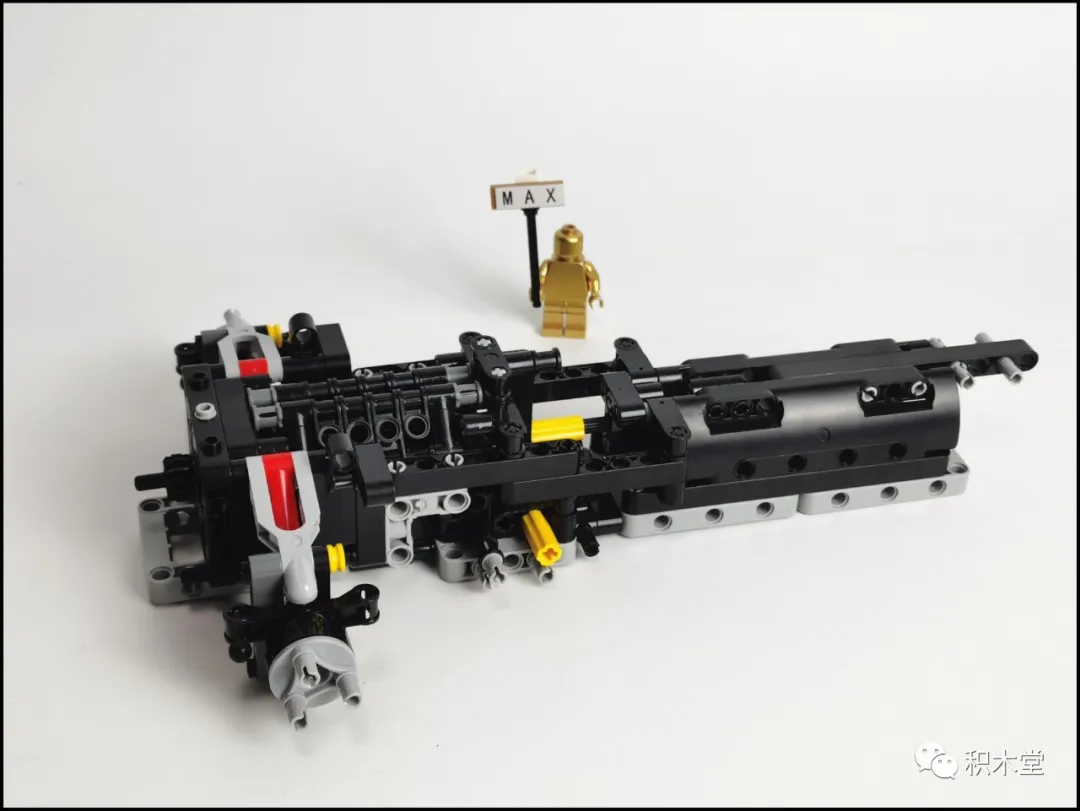 ▼Test the engine linkage, good sound.
▼It's very special. At this time, the rack that controls the steering has not been turned.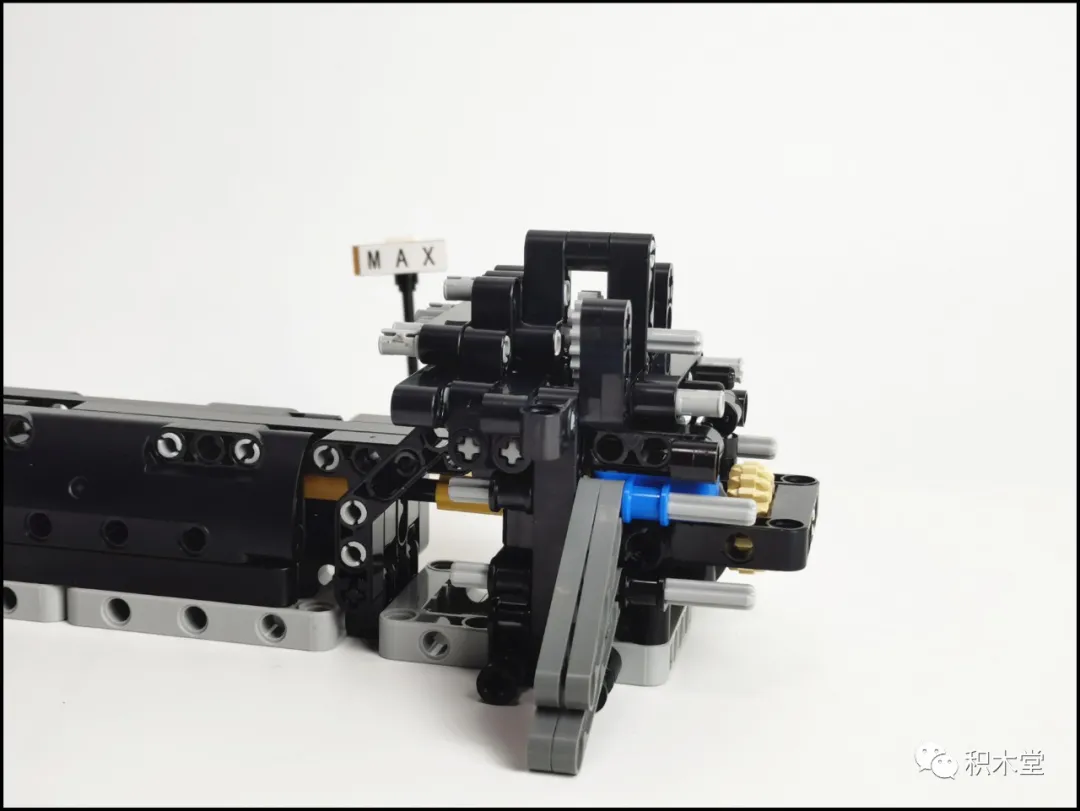 ▼Step 20 of package 3, this double cross soft glue is in the universal package.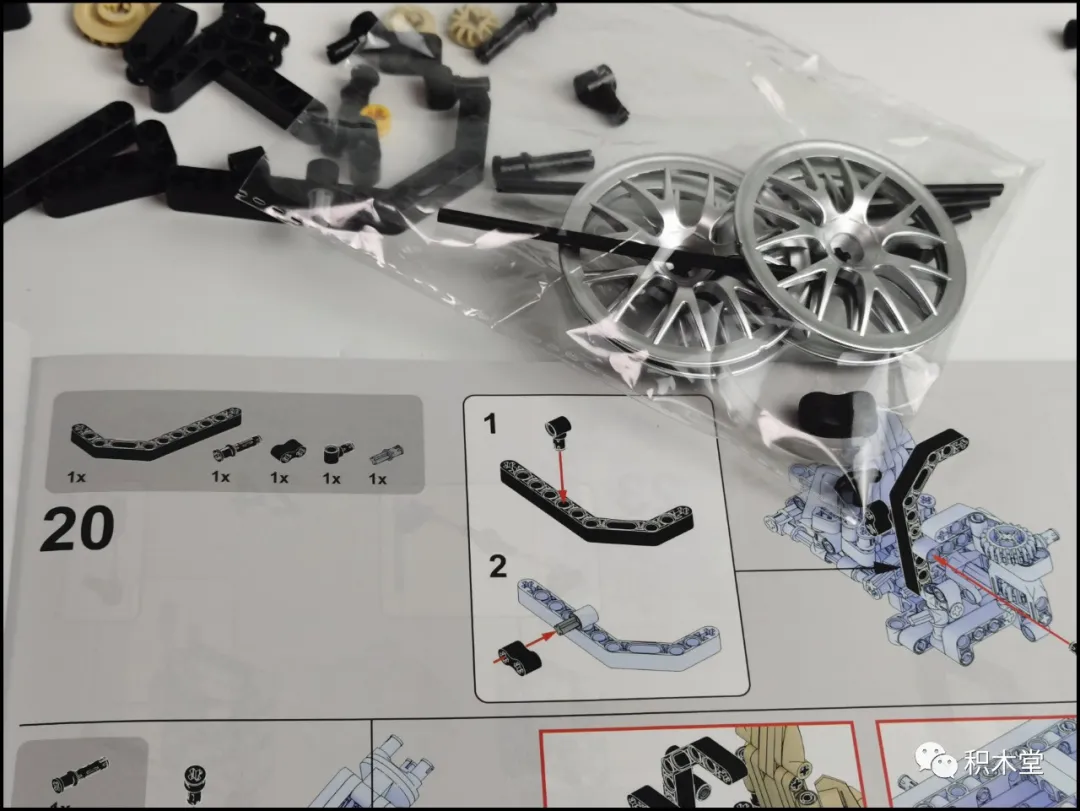 ▼The seat is like a high-tech propulsion cabin.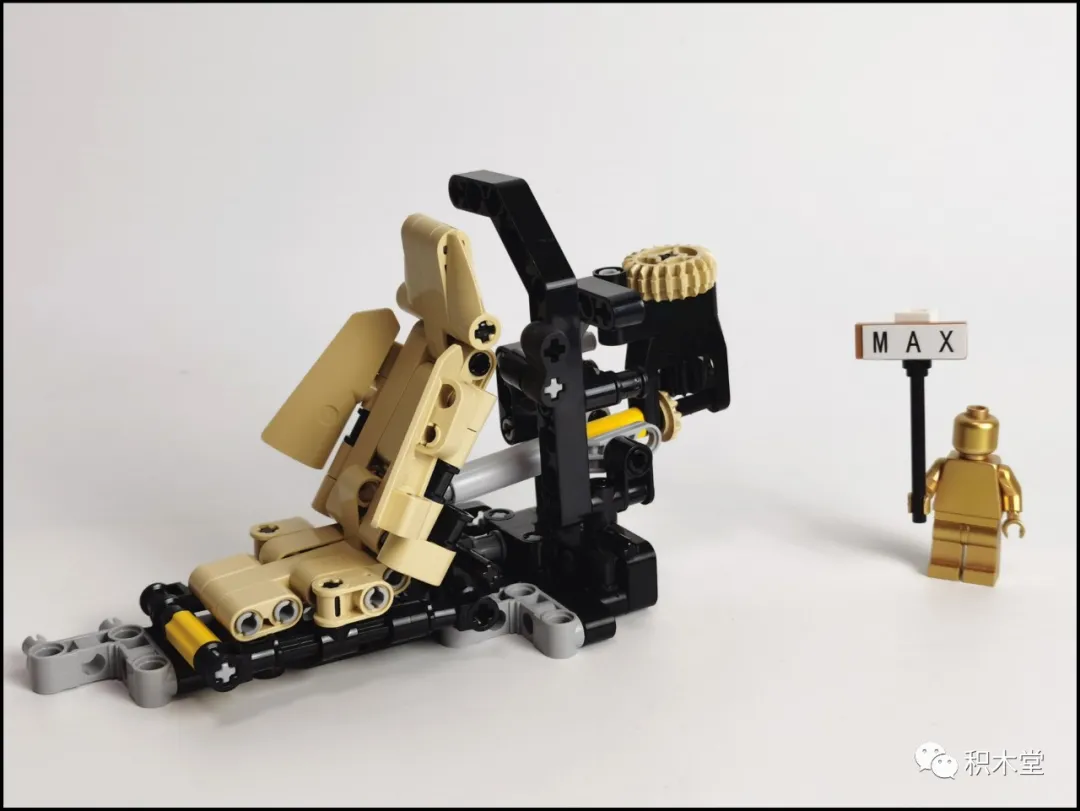 ▼ The feature of this set, you can toggle the gears to control the front and back movement of the seat. (Electric seat adjustment)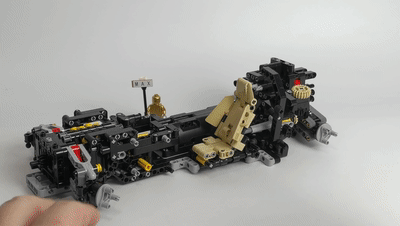 ▼By the way, let's talk about an interesting fact. This color scheme was made separately. For this color, I bought a lv bag back to match the color at 18K, and then adjusted the cost. Haha, so the color of this part is worth tens of thousands.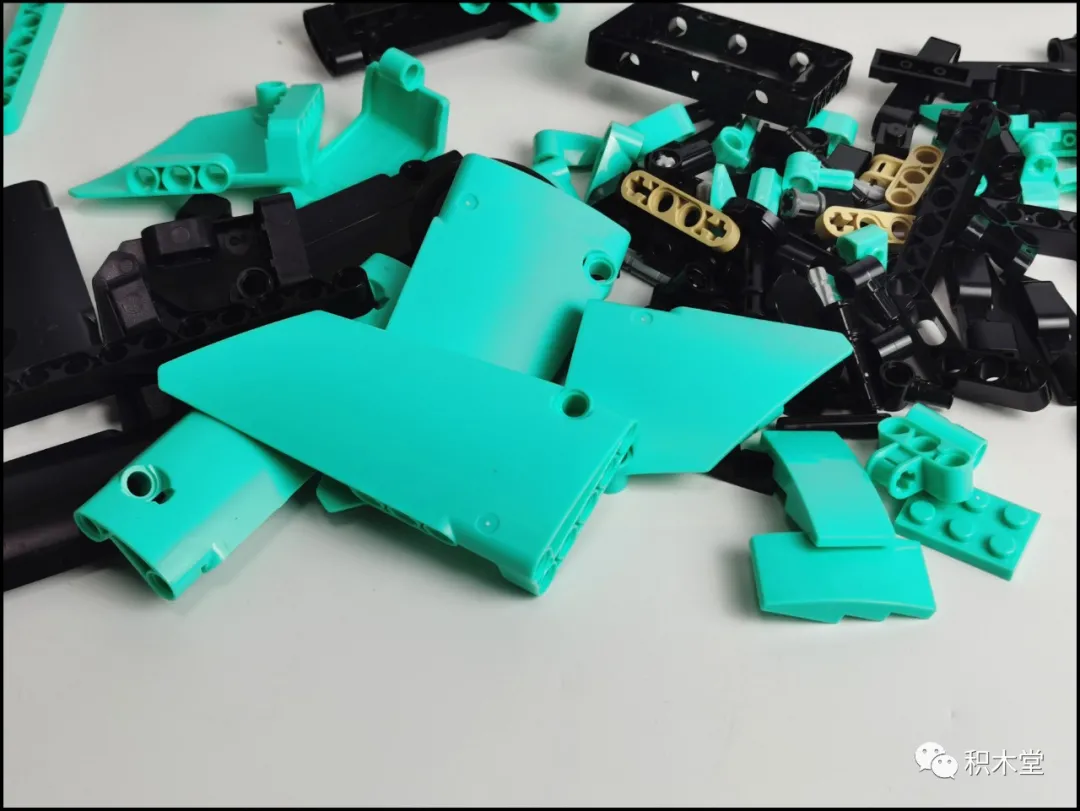 ▼After finishing the interior, start to put together the appearance
▼There is a certain angle at the opening and closing of the door, which seems to have a "waist" effect.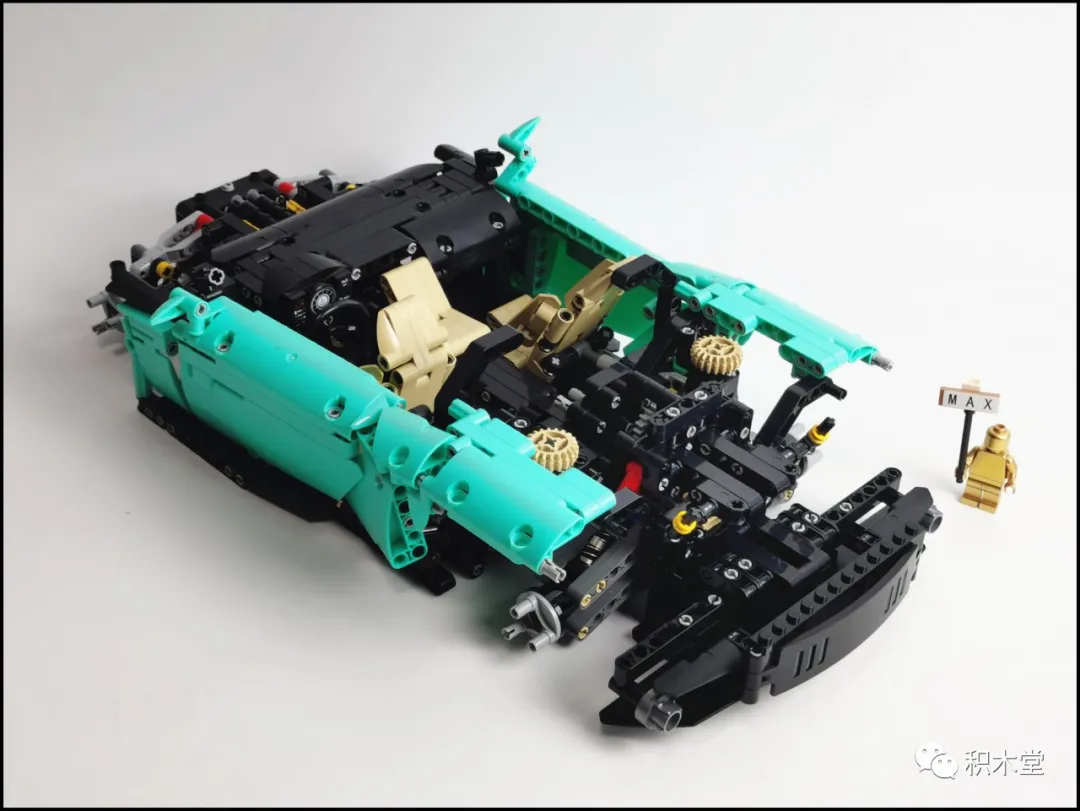 ▼I have to say again, as long as you see the rack parts, the gears above must be centered, because this is about your wheels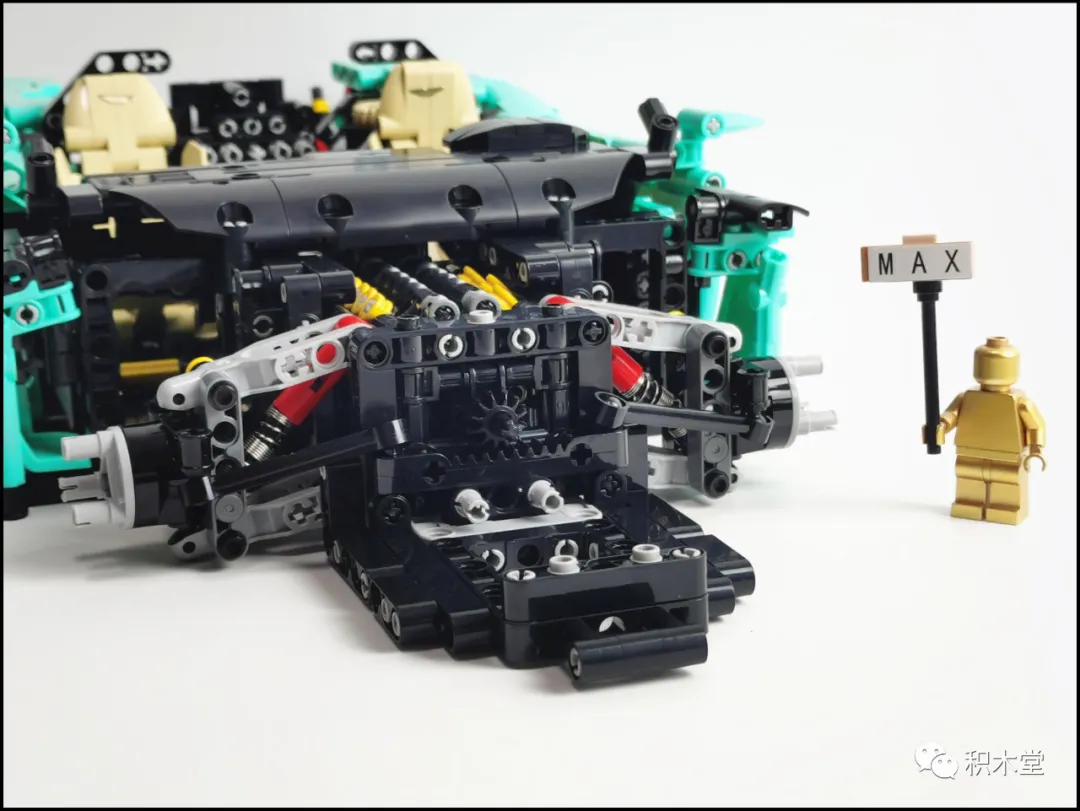 ▼Transparent 40379 is also used for 2 lighting parts . Think about the effect of light beam when adding light behind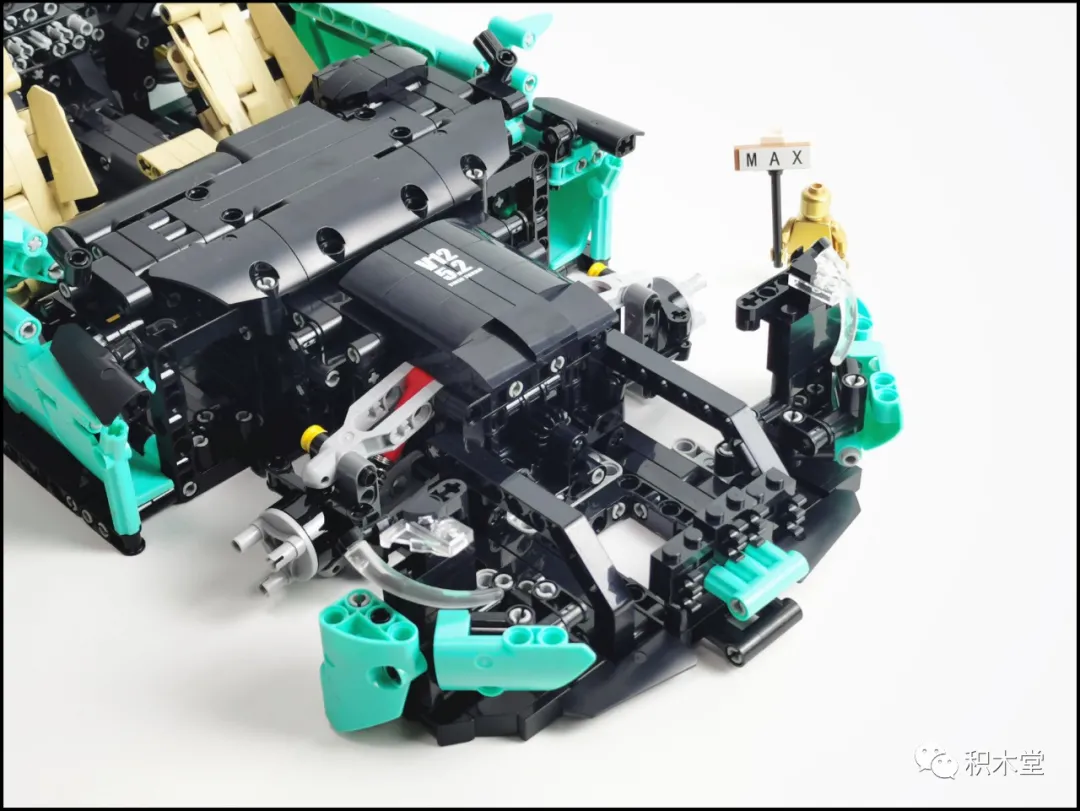 ▼ Roof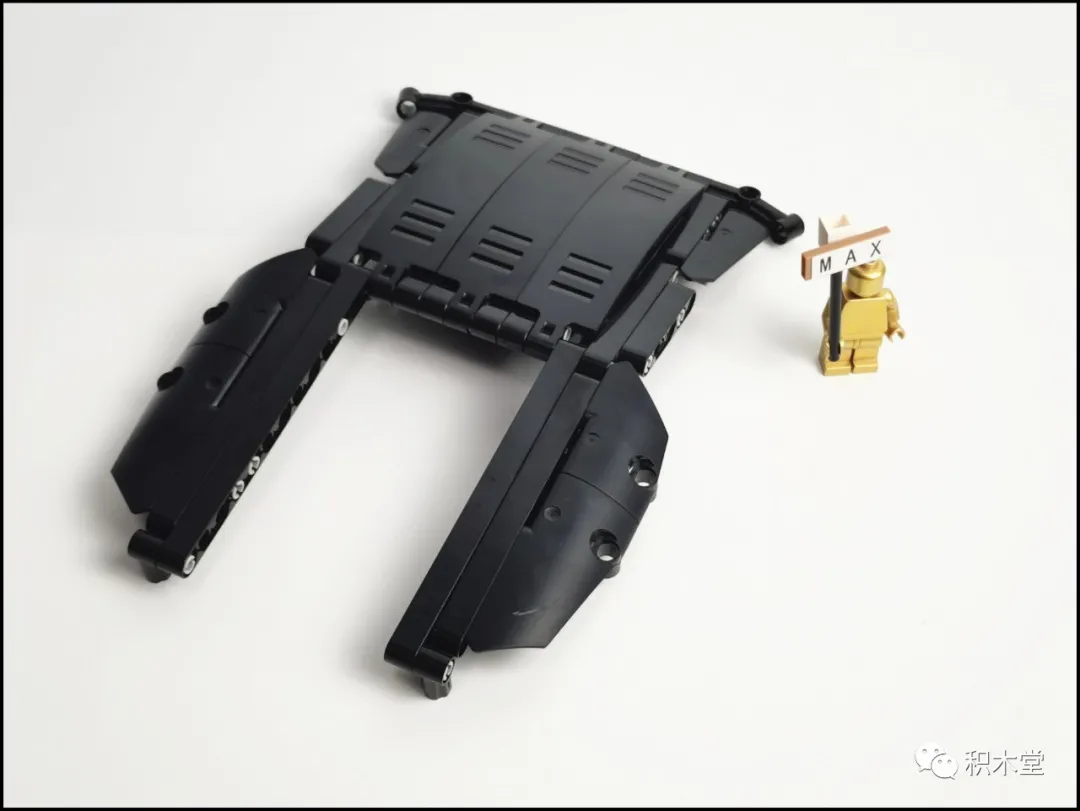 ▼Very flat, I think I should be headed in this car.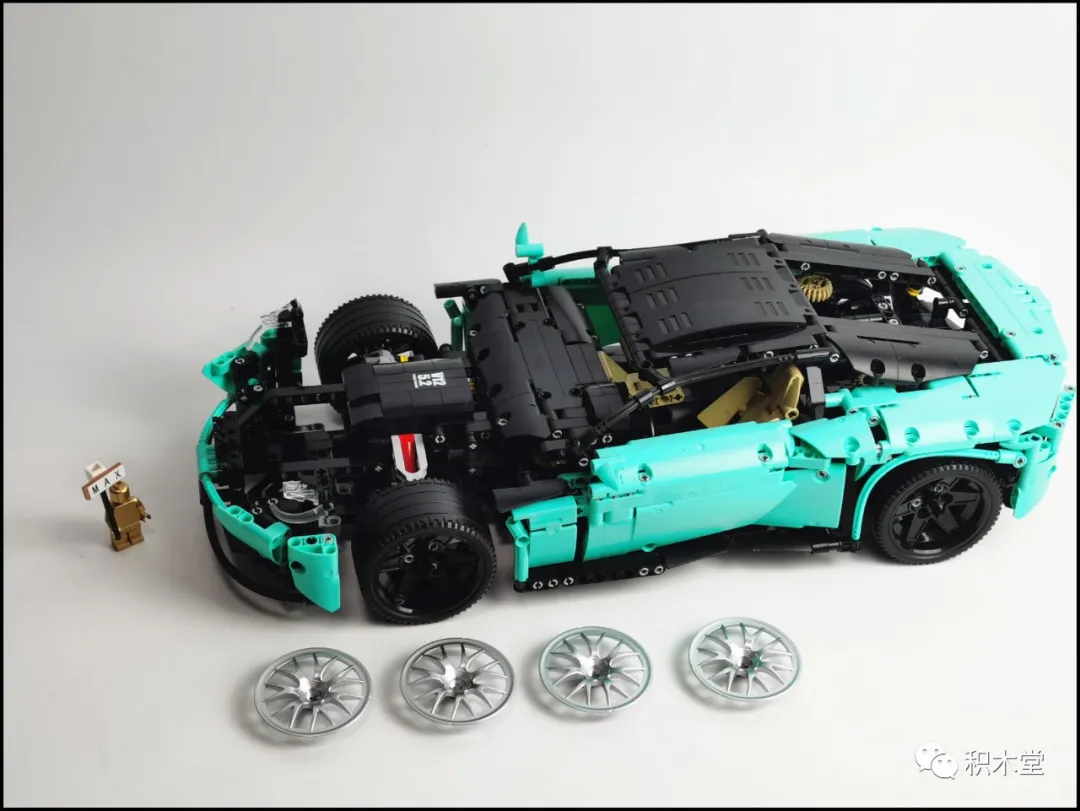 ▼The front cover of the car, a large piece of tiffany blue, do you think it is blue or green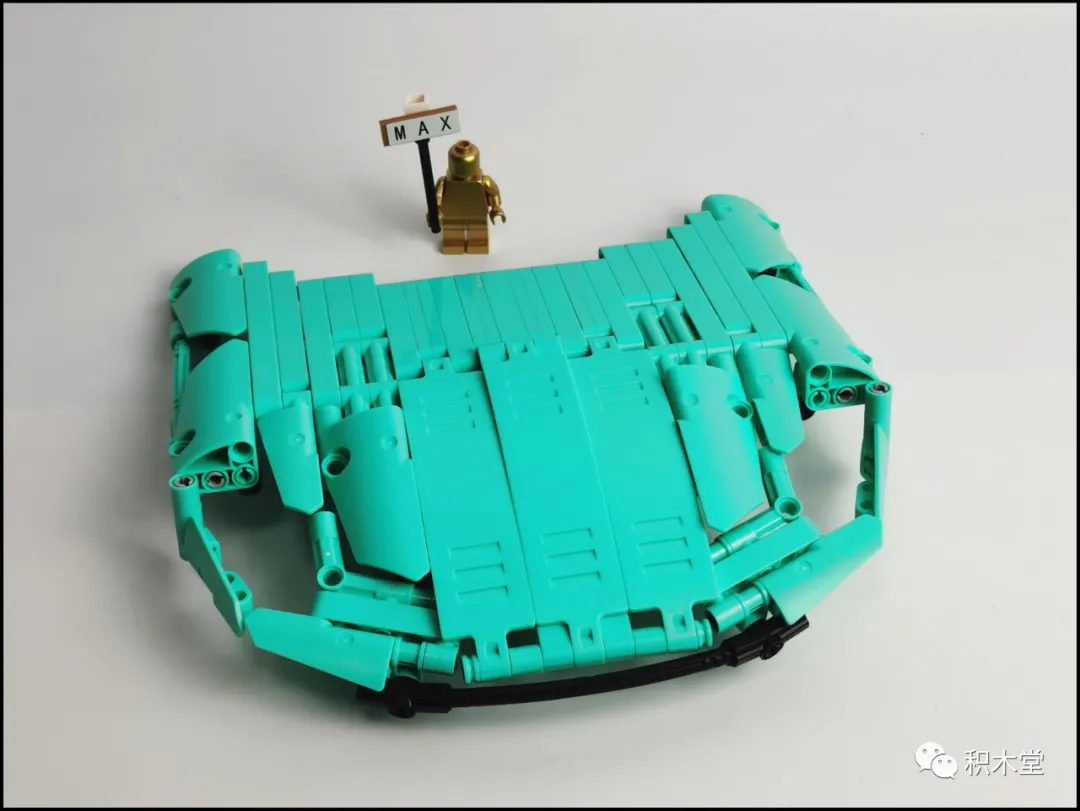 ▼After completion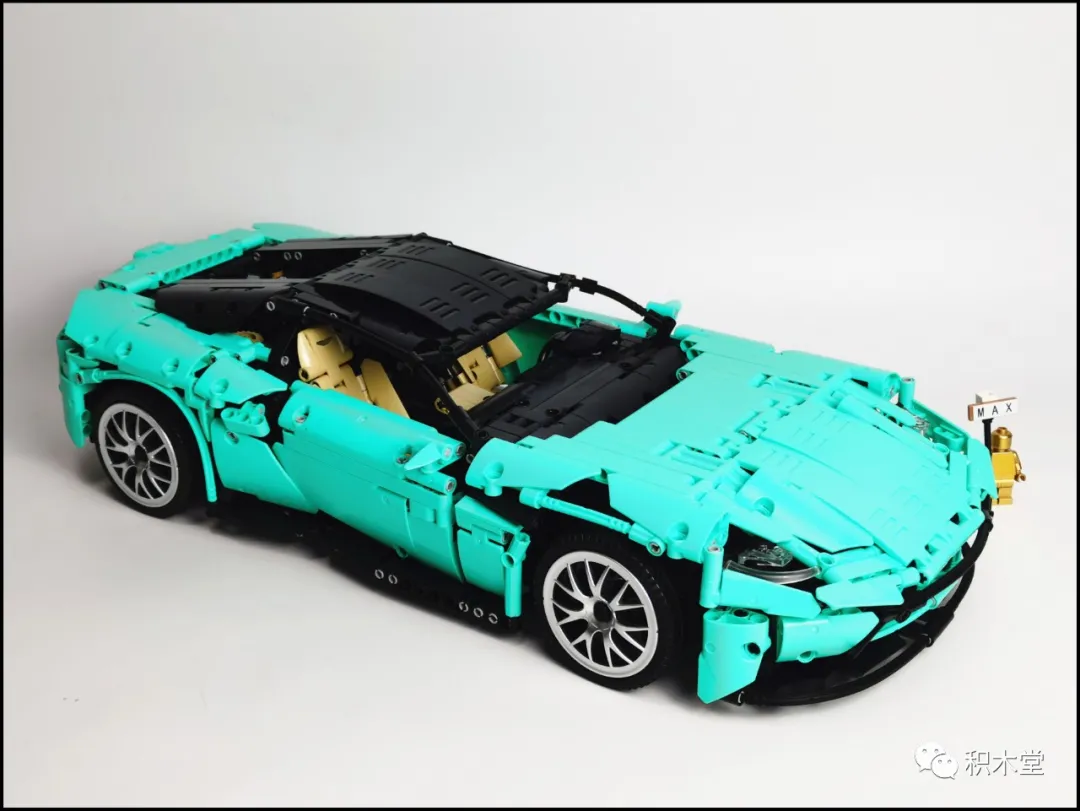 ▼The state without stickers.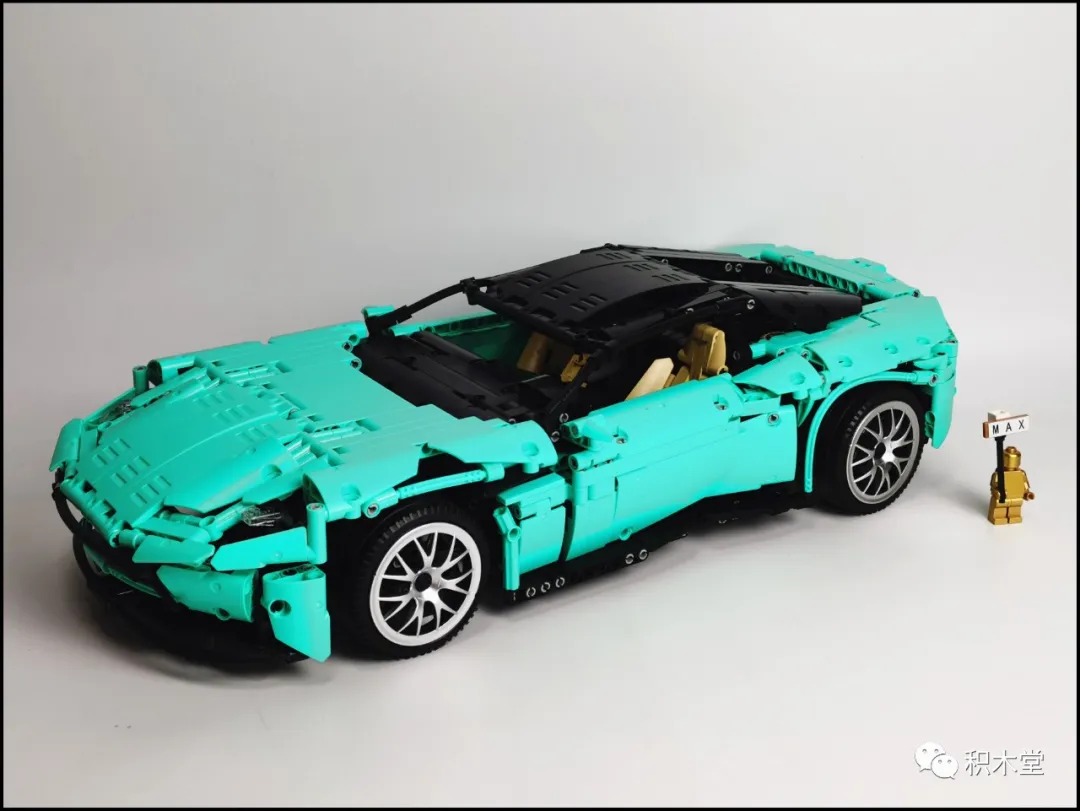 finished
360-degree display of finished products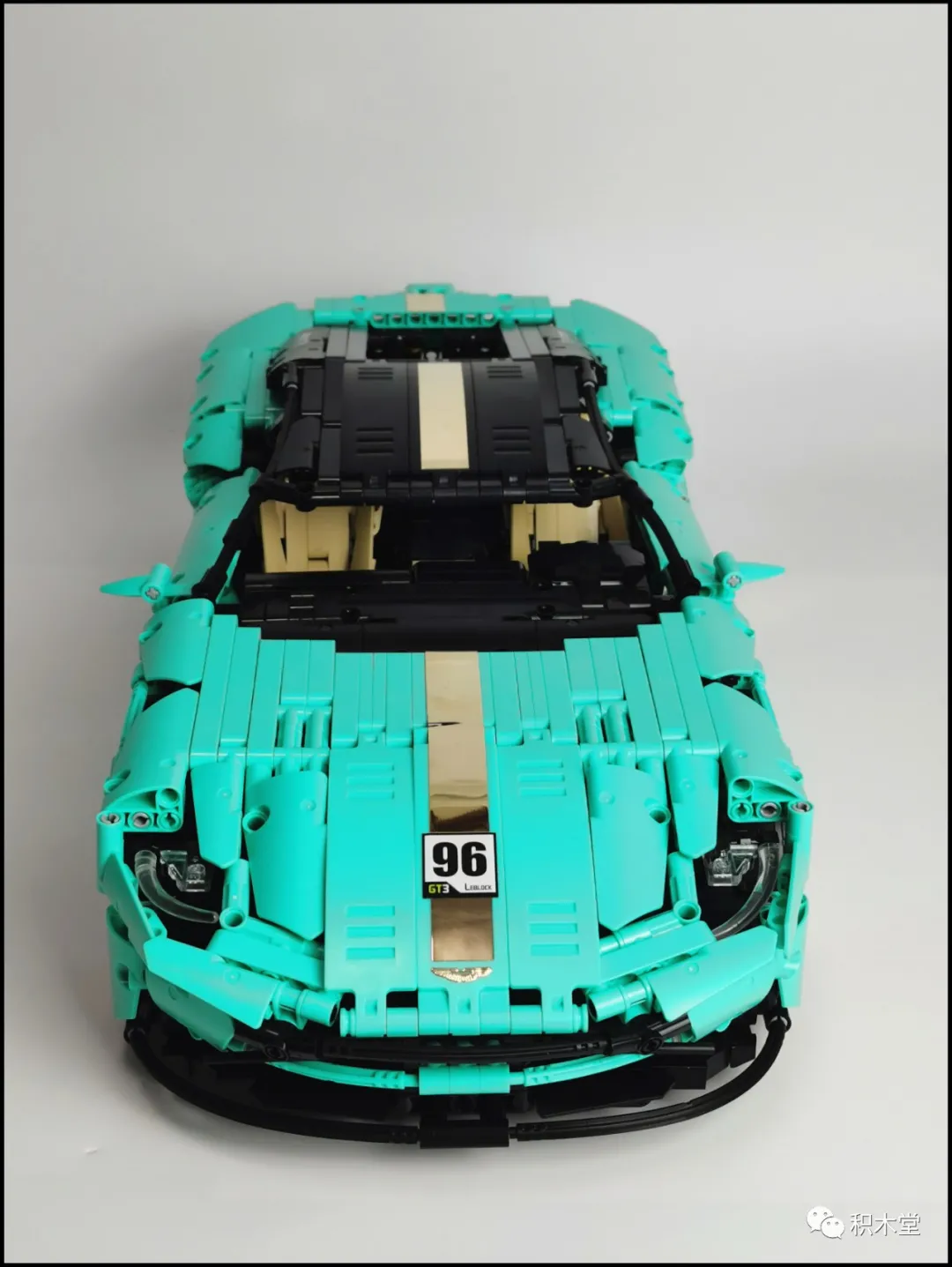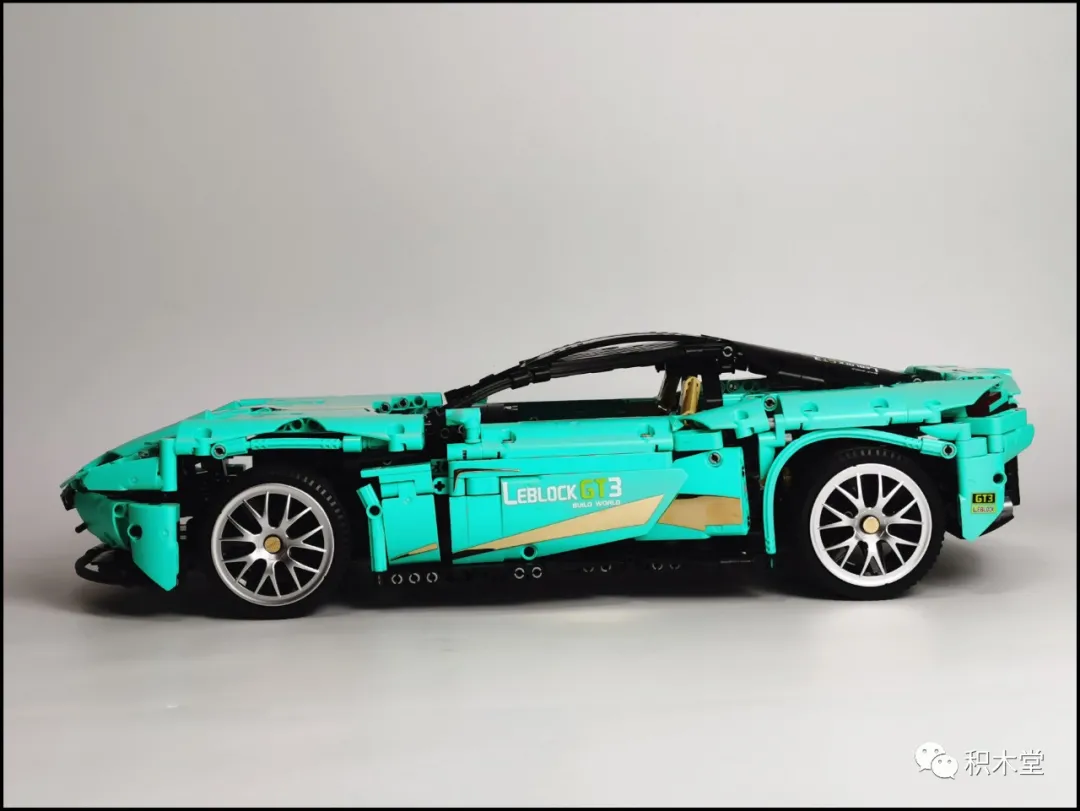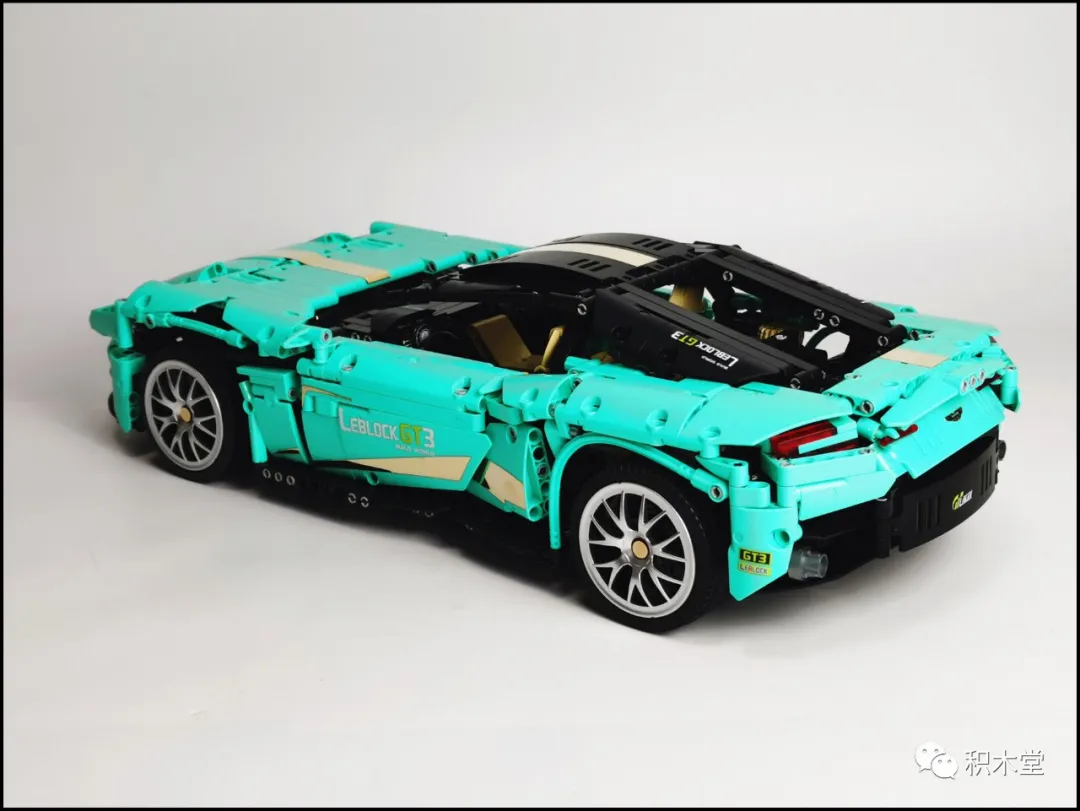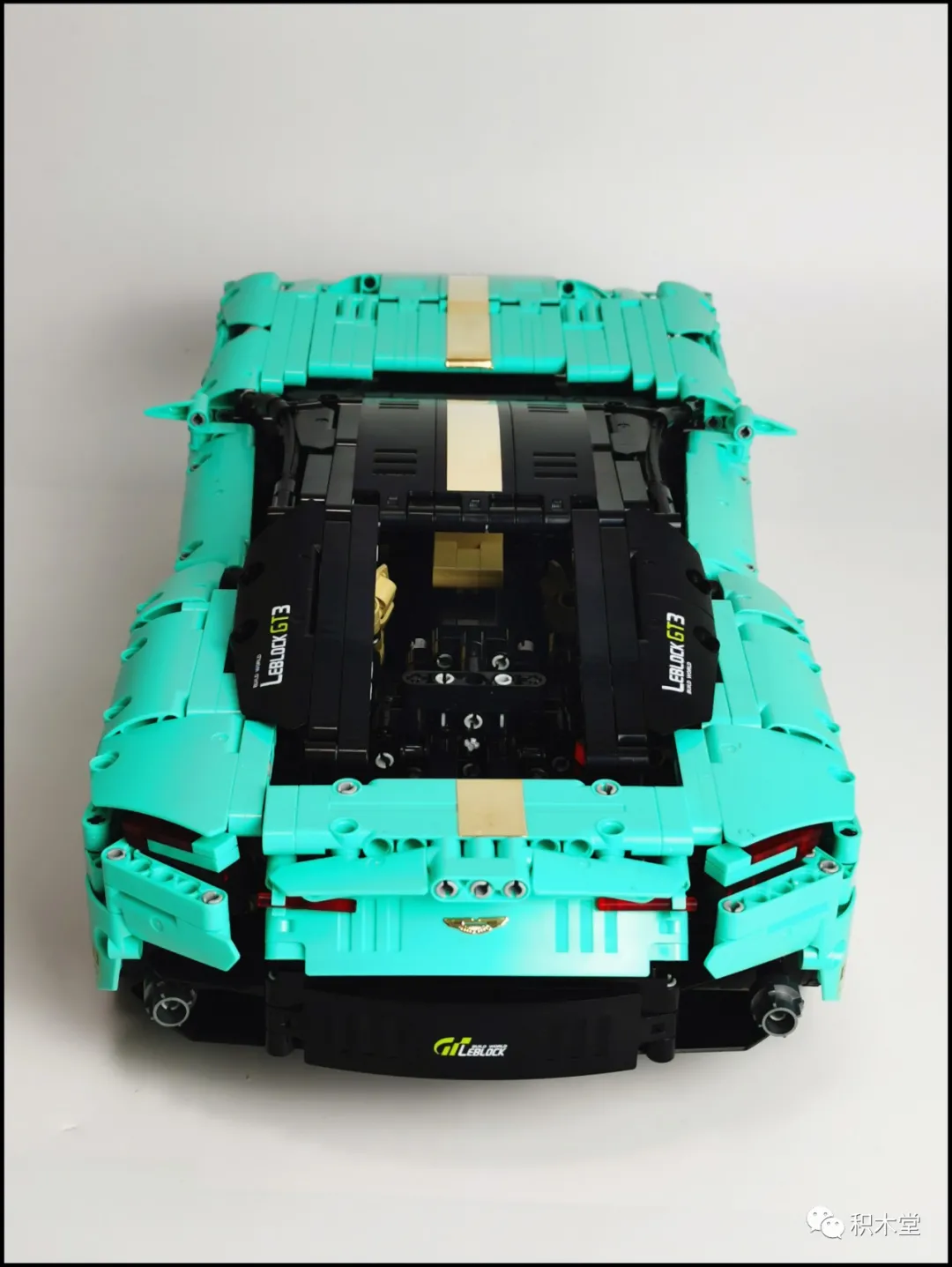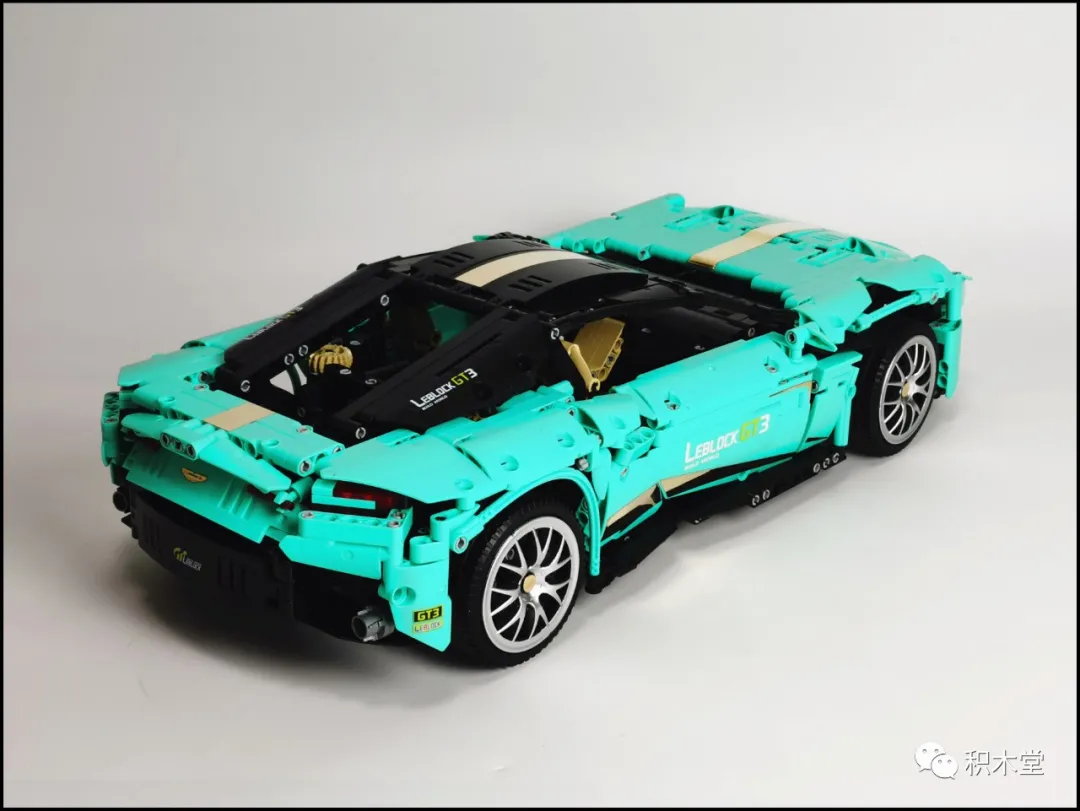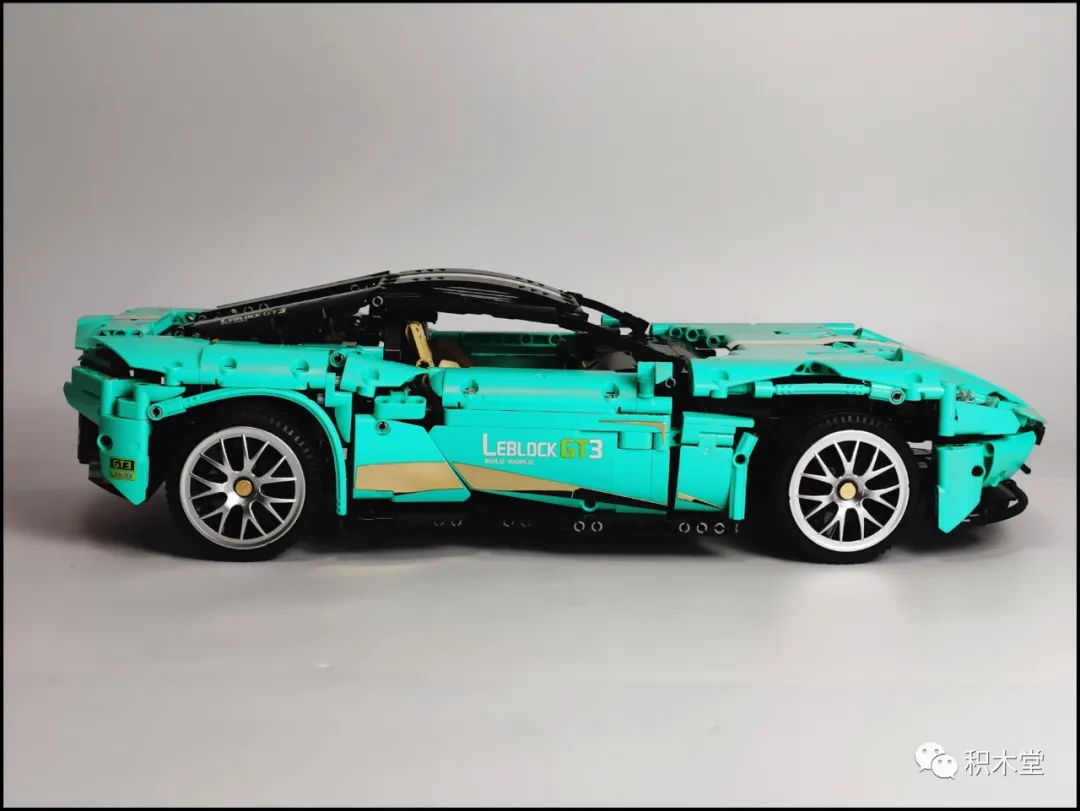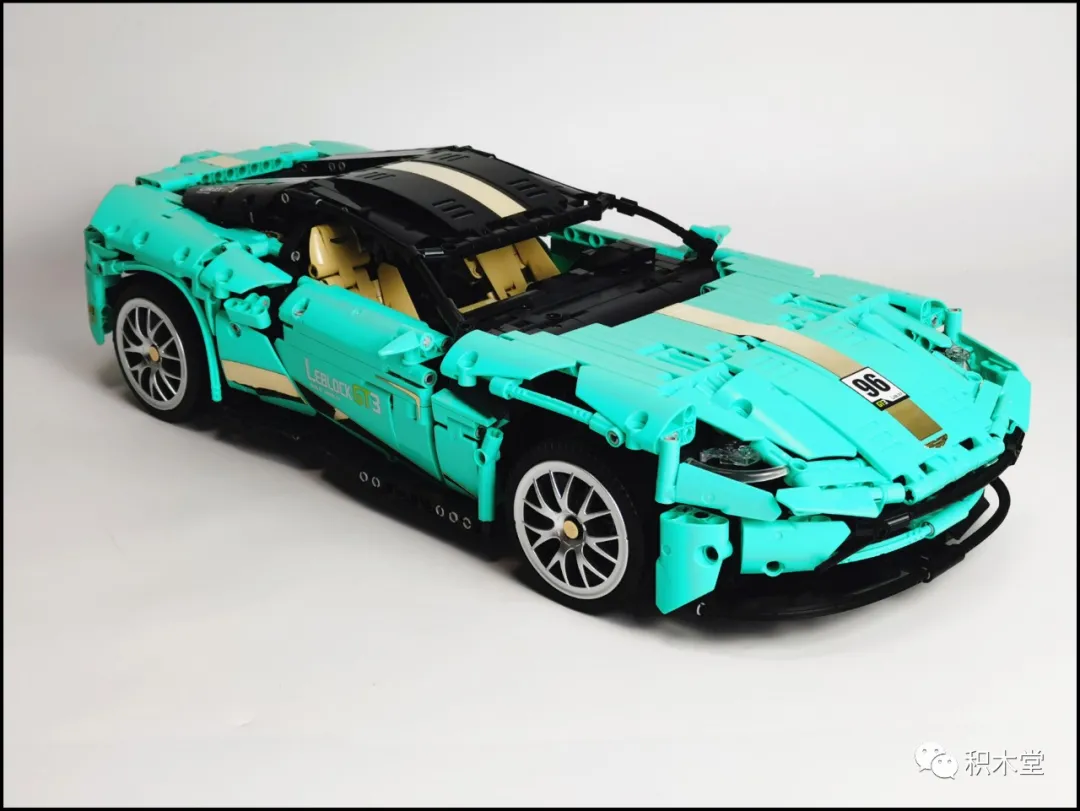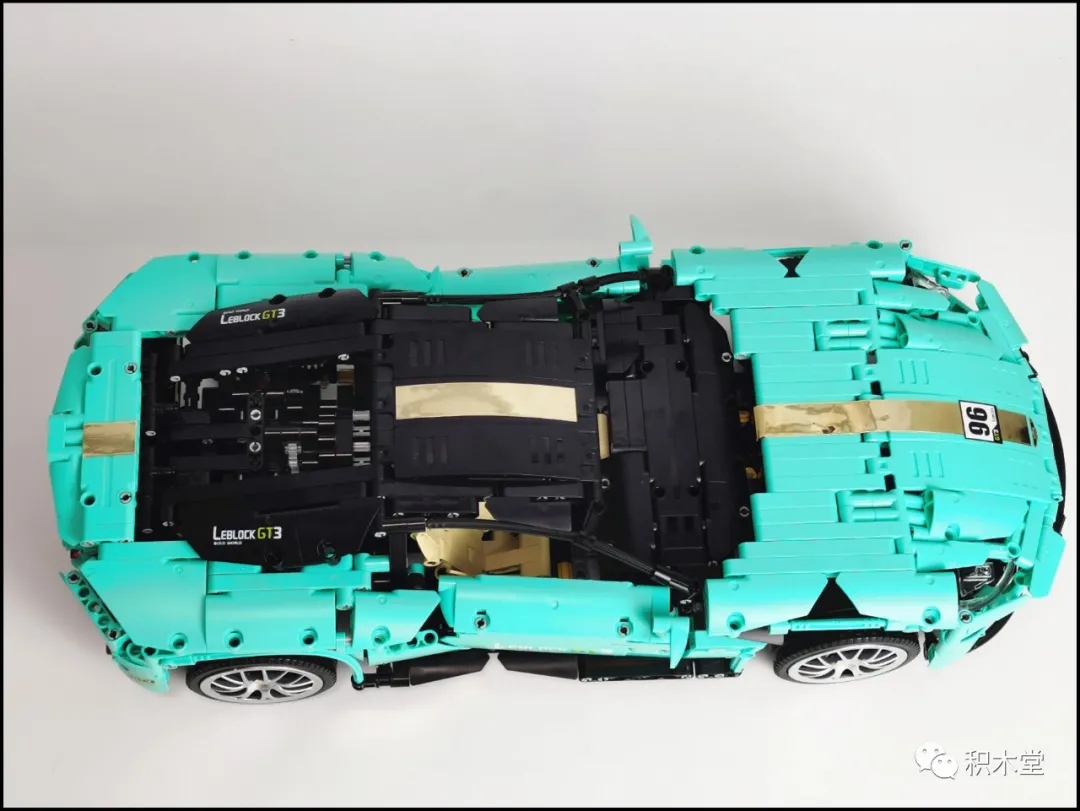 ▼Chassis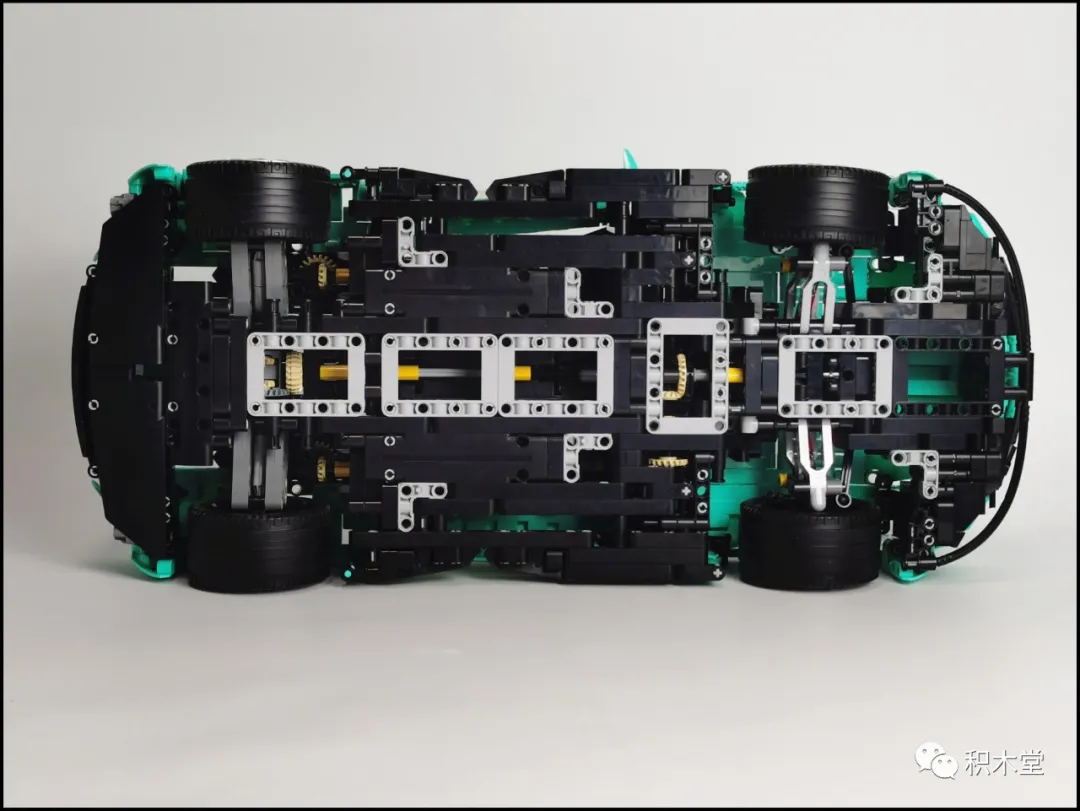 ▼Martin's front face is well recognized, are you right, Mondeo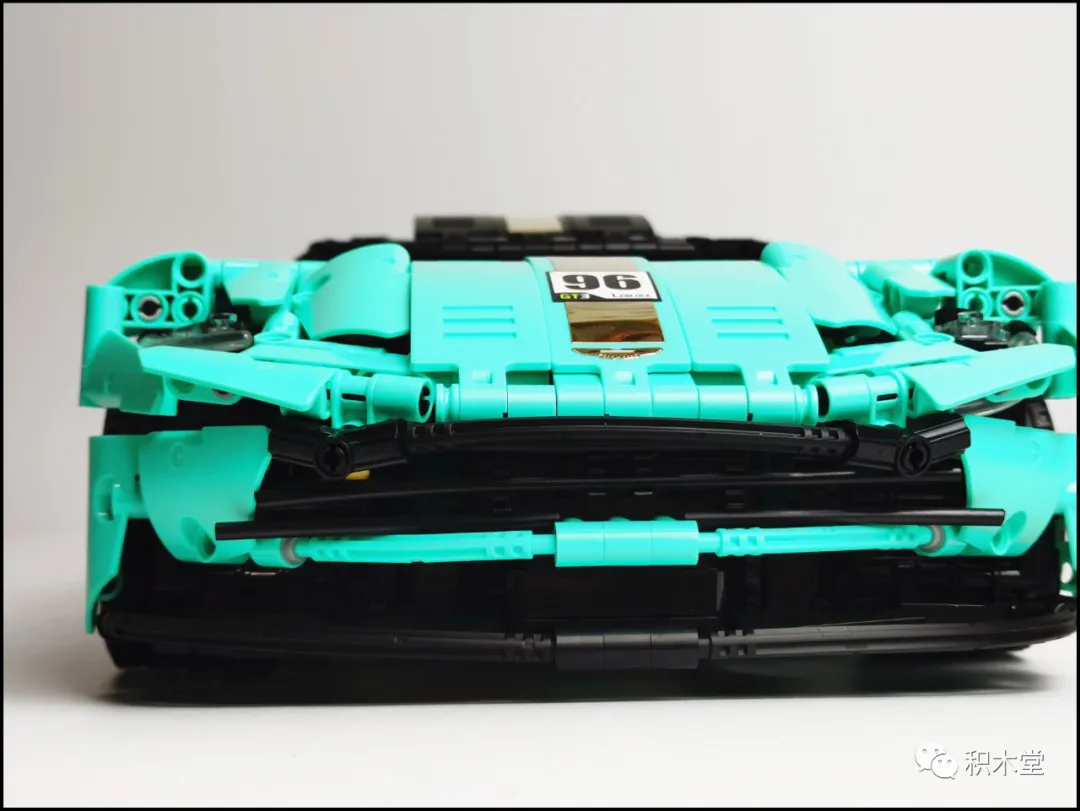 ▼By the way, in the manual, the sticker tells everyone to use K. The Martin label will be one size smaller, so you should use this larger label.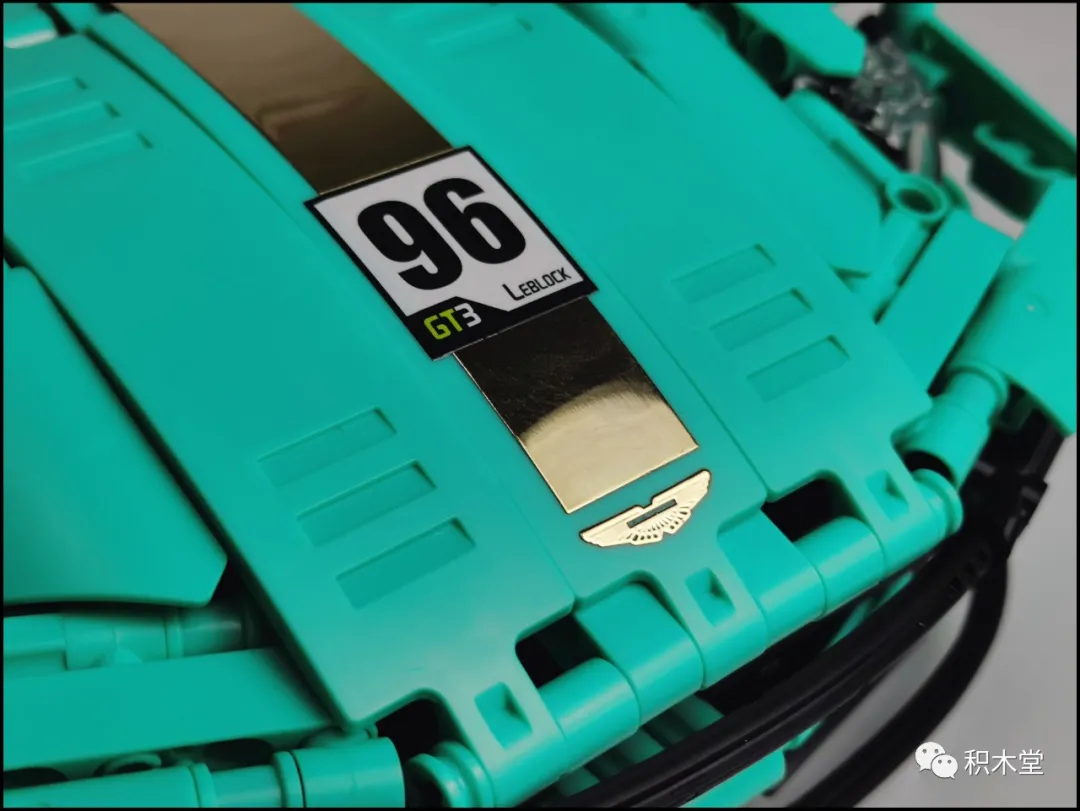 ▼When attaching this cover, you must first push down the cross in the middle.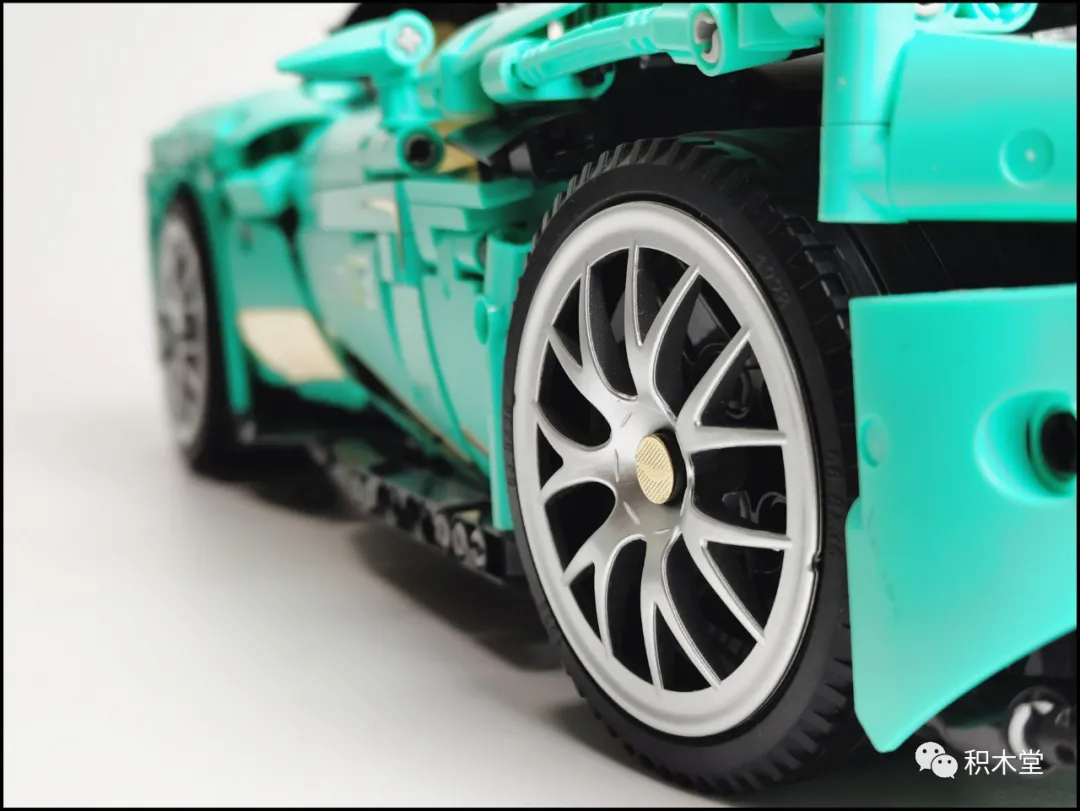 ▼ This light is not good-looking, the pillar lights in the building blocks are still good-looking.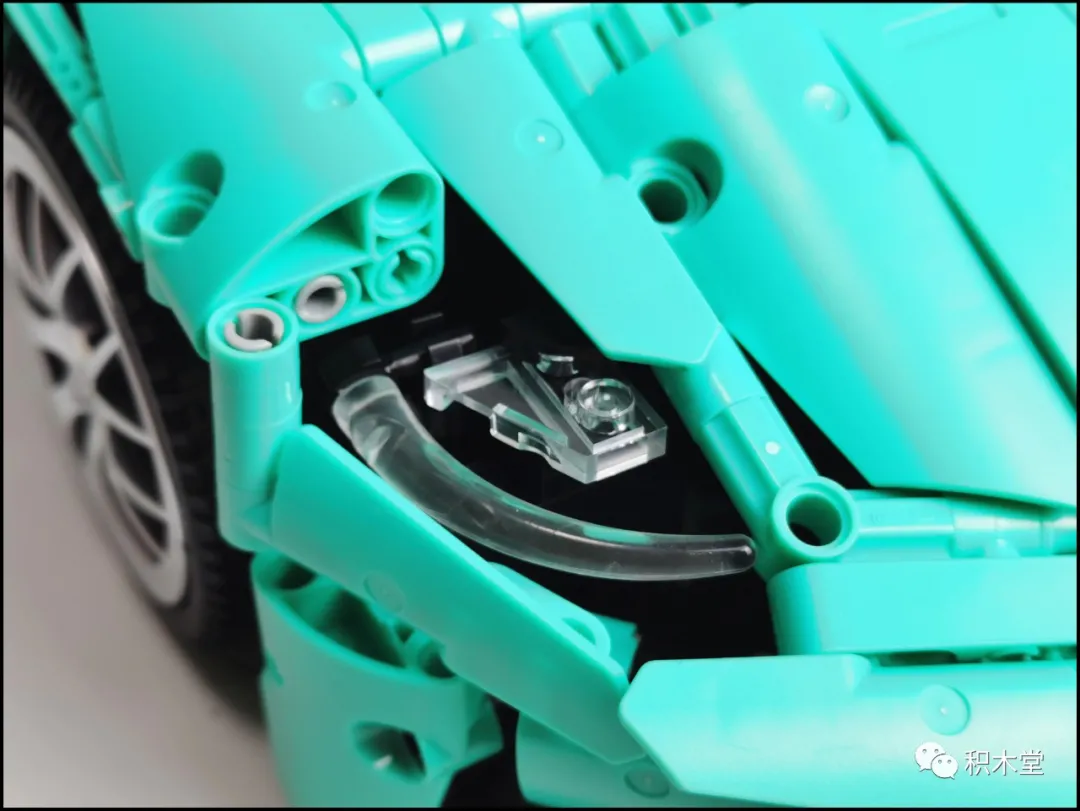 ▼Very special metal stickers, different textures, LE, everyone know who it is.
▼ Martin's car, it is very obvious that the tail is better than the front!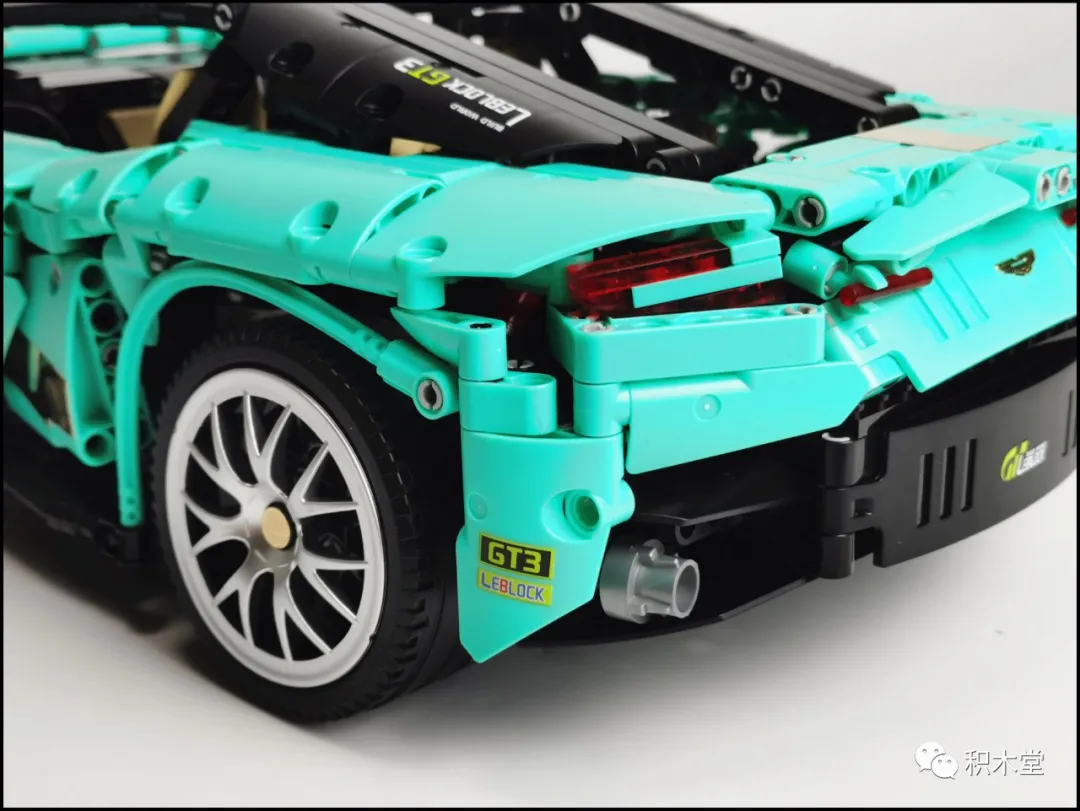 ▼Also remind everyone, please use the larger metal sticker for the car logo here.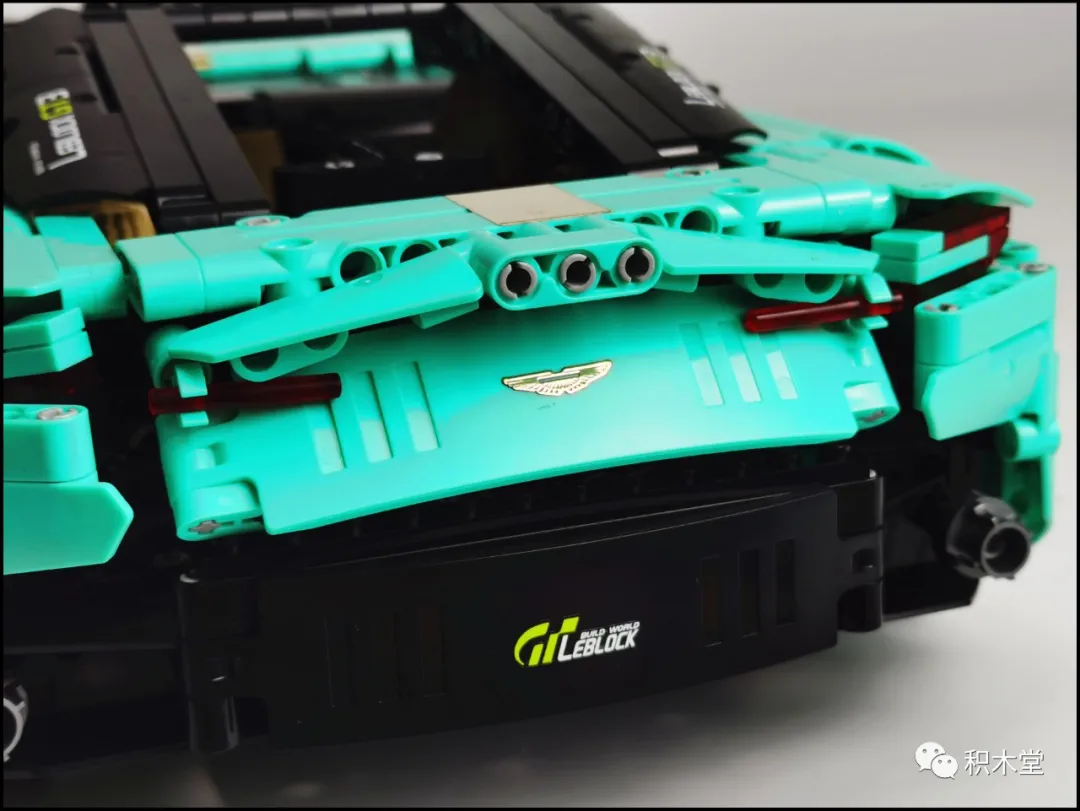 ▼The tail box can be opened and closed. At the same time, the tail can also be adjusted. Anyway, the first time I saw two opening and closing on the same part.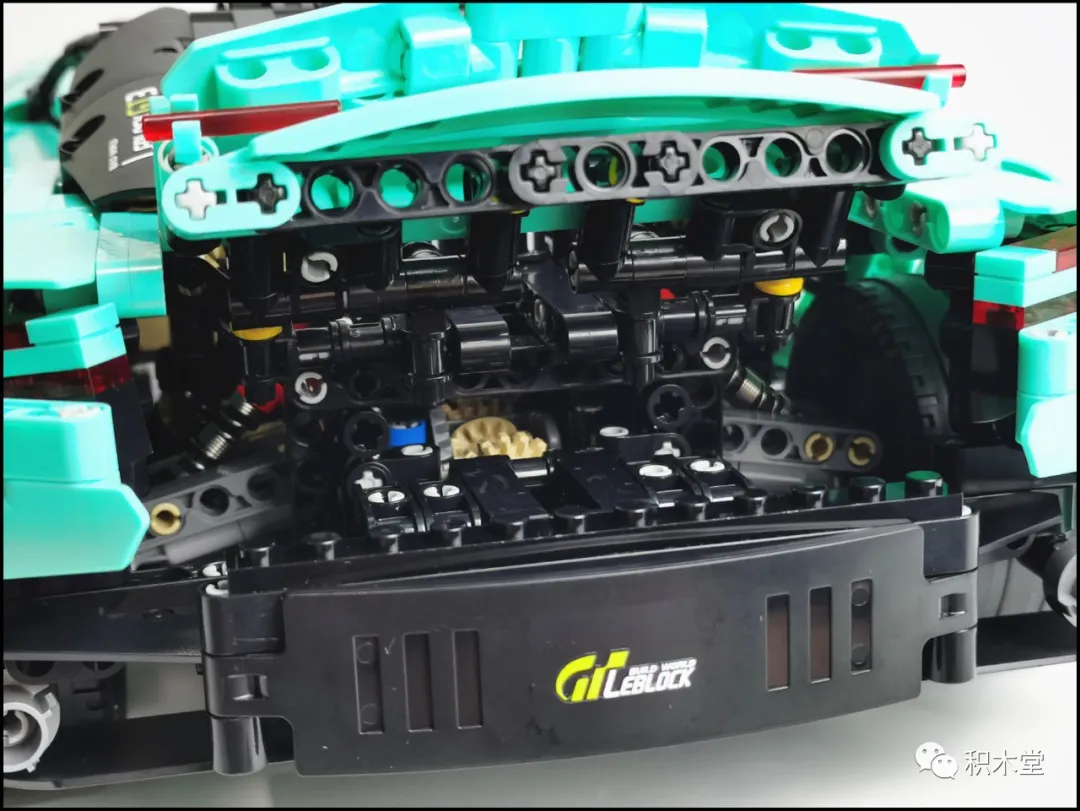 ▼The instruments in the car are all transfer stickers, so the effect is definitely good! Questions have a chance to post crooked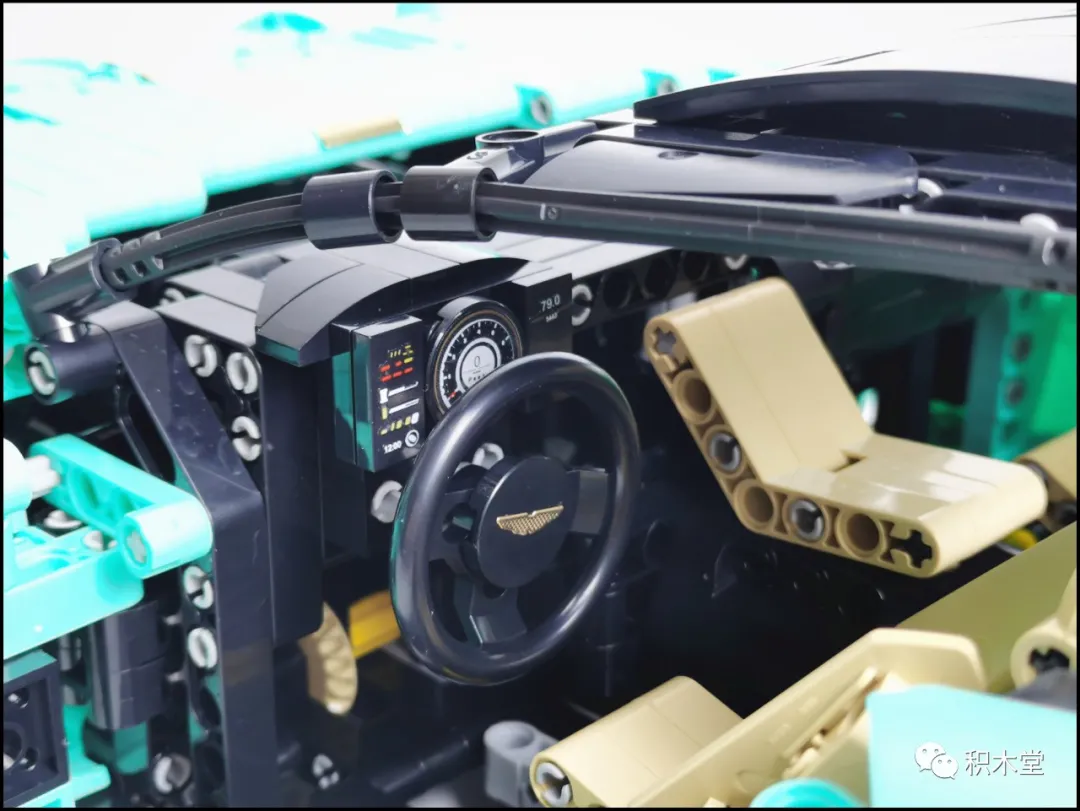 ▼Electric seat adjustment is basically available in real cars, but! ! Building block cars are rare. . . .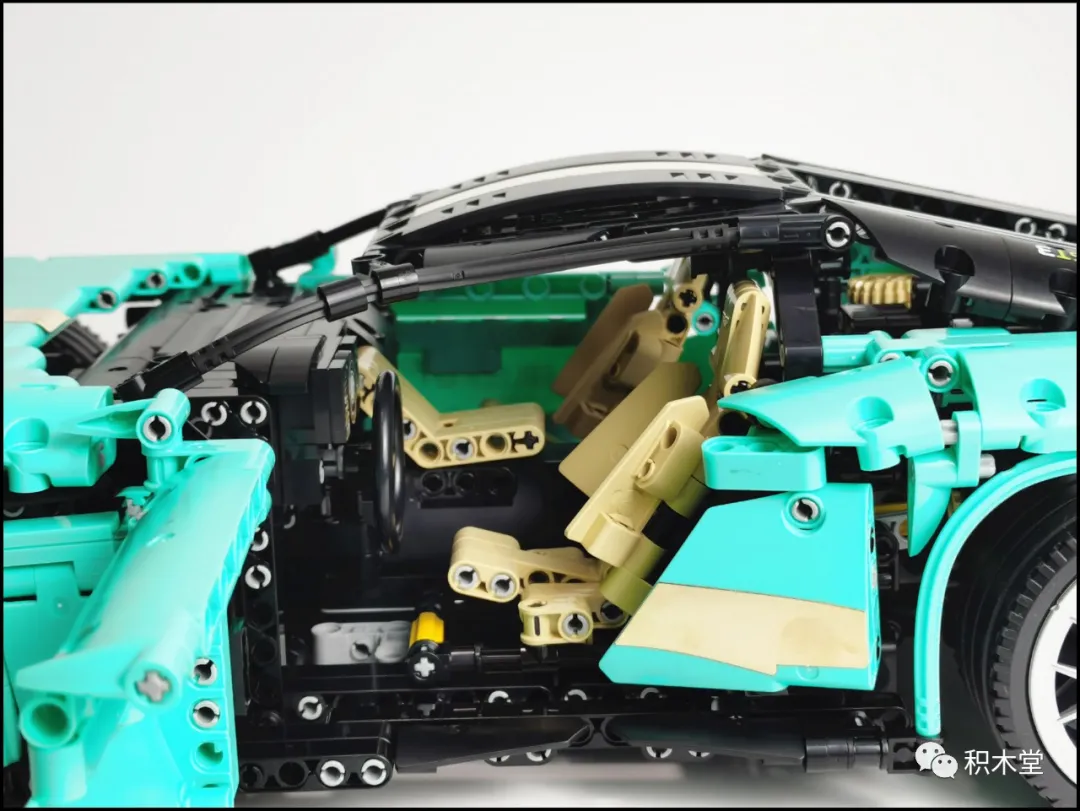 ▼Remind once again that after finishing the static state, you can add dynamic components with only a few steps. After playing the dynamics, and when you want to collect them, you can quickly remove the dynamic components! Perfect black technology.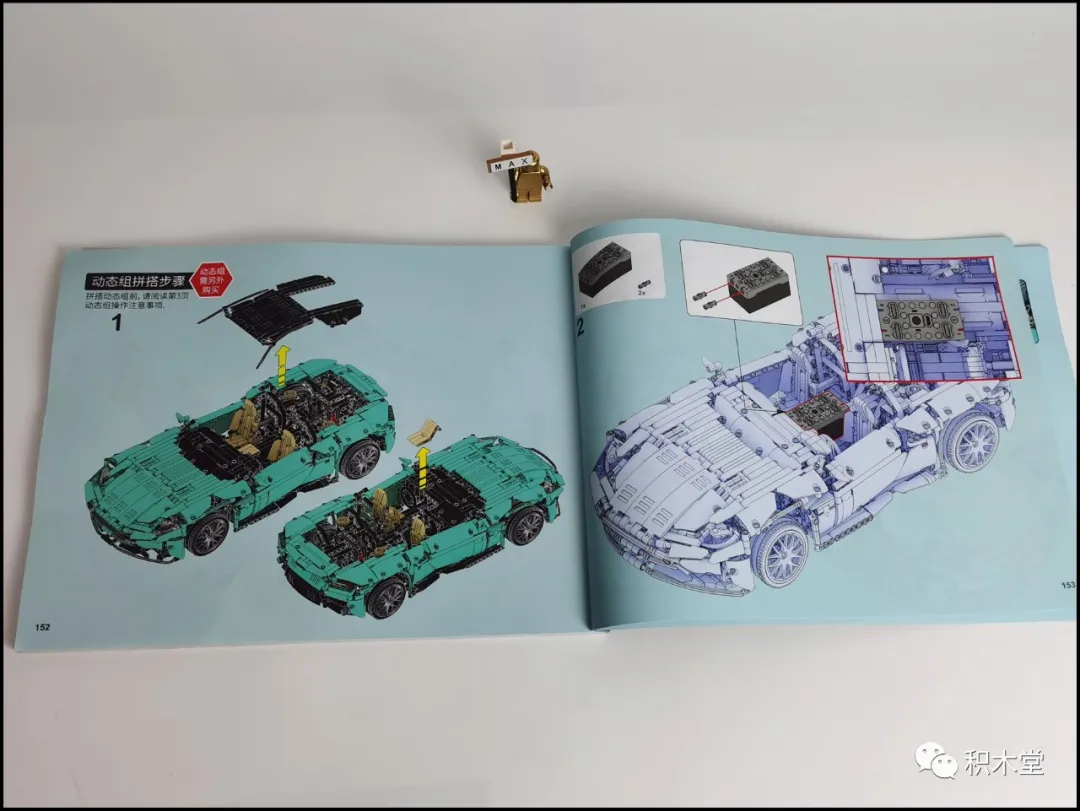 ▼Manually measure size: about 46*21*12, unit cm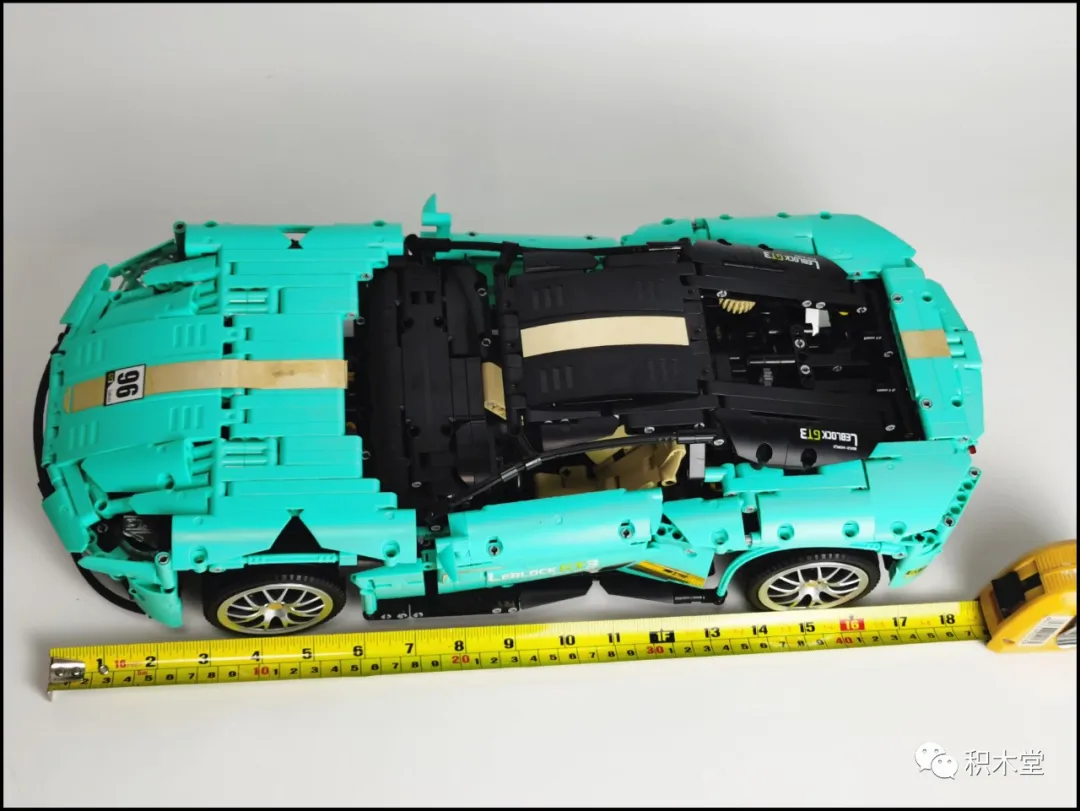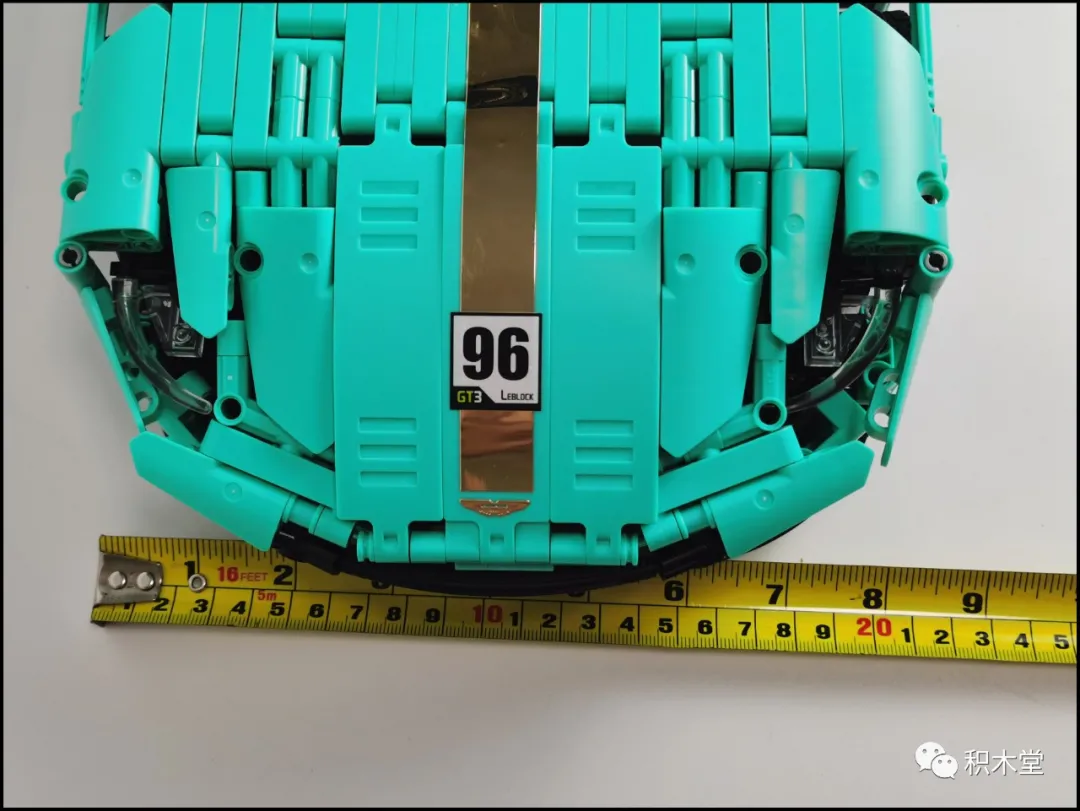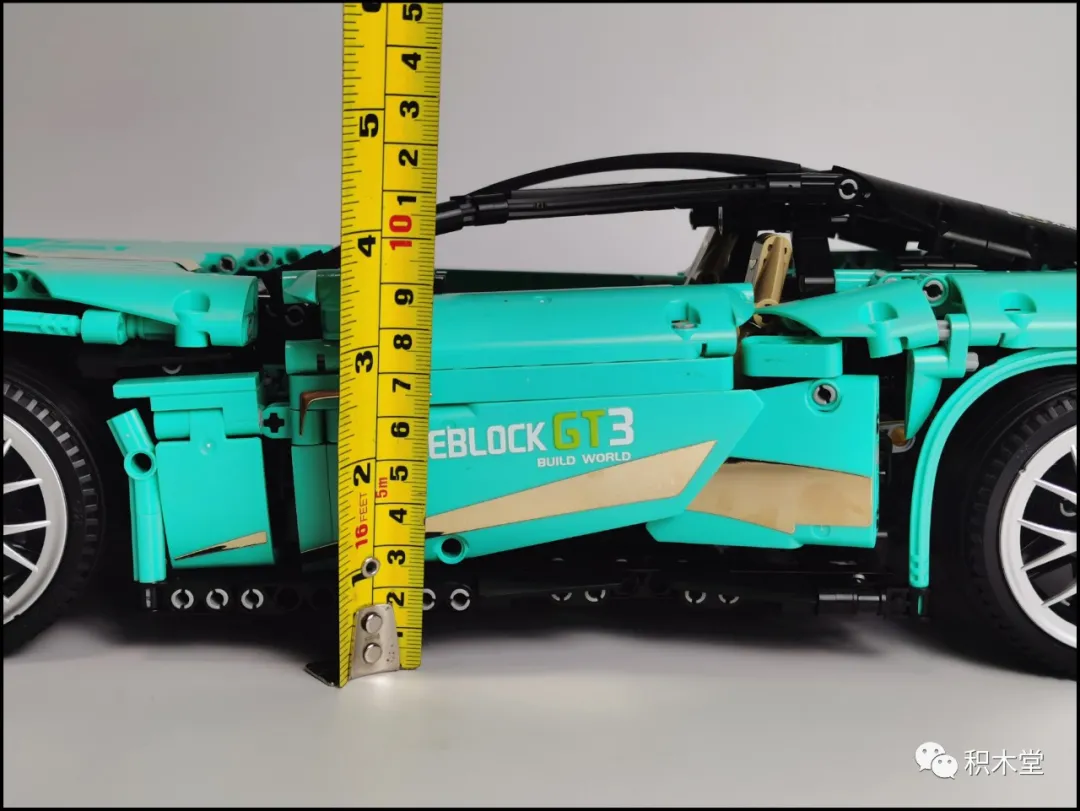 ▼To collect party favorites, you can put the car back in the box and store it together with the box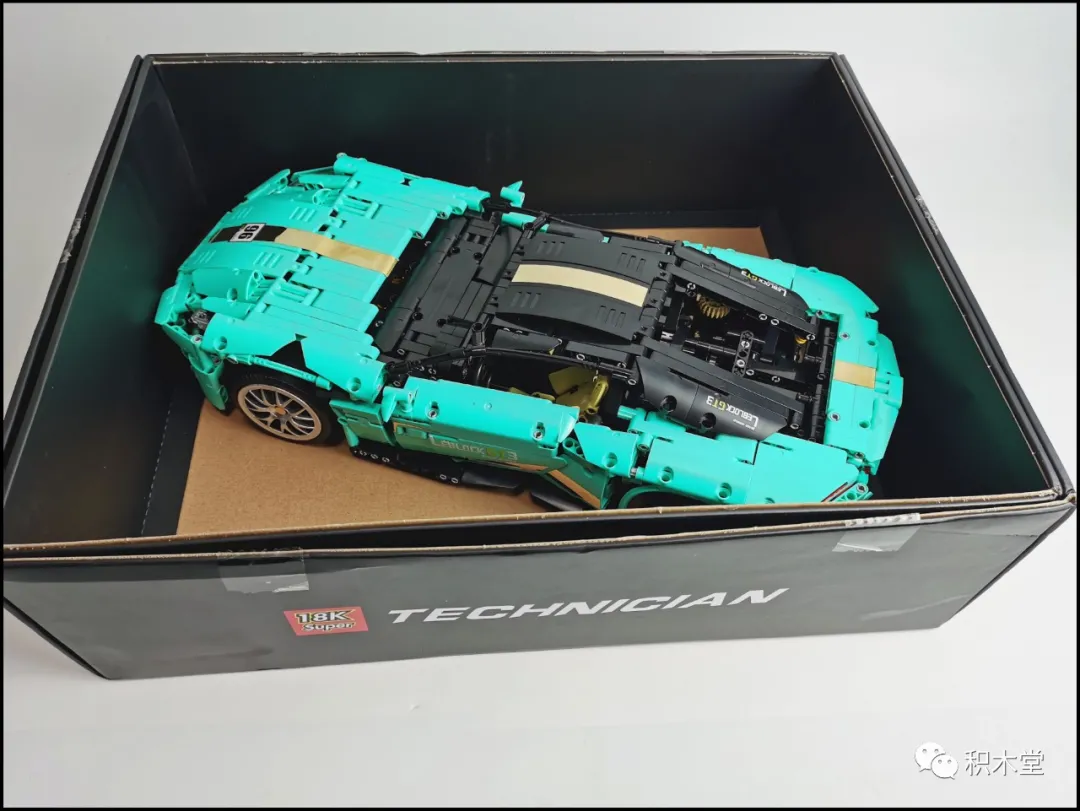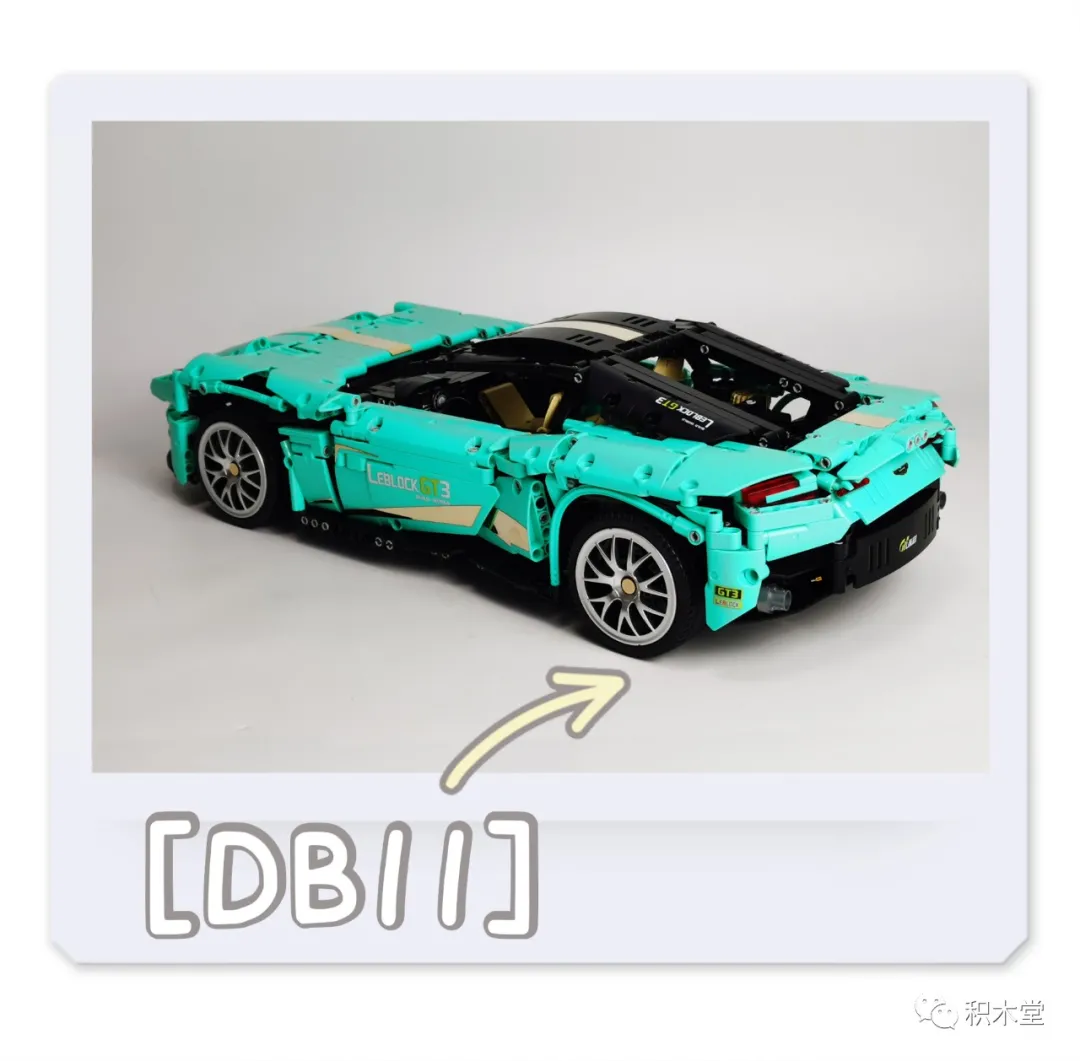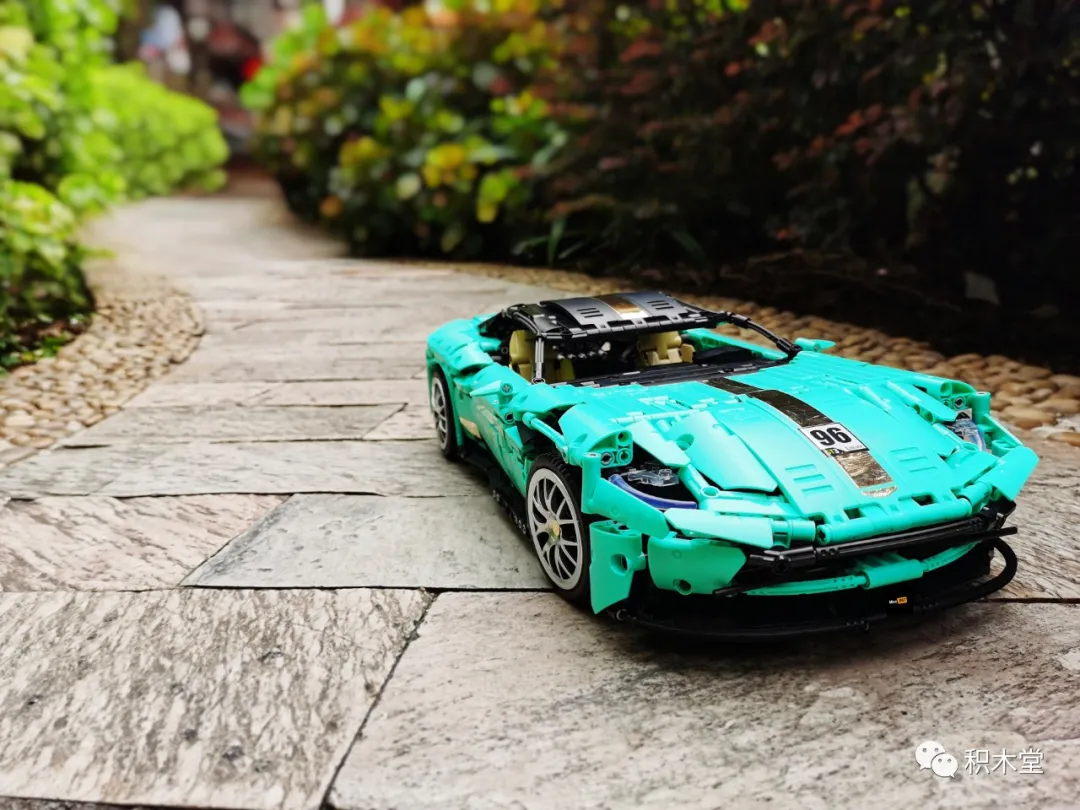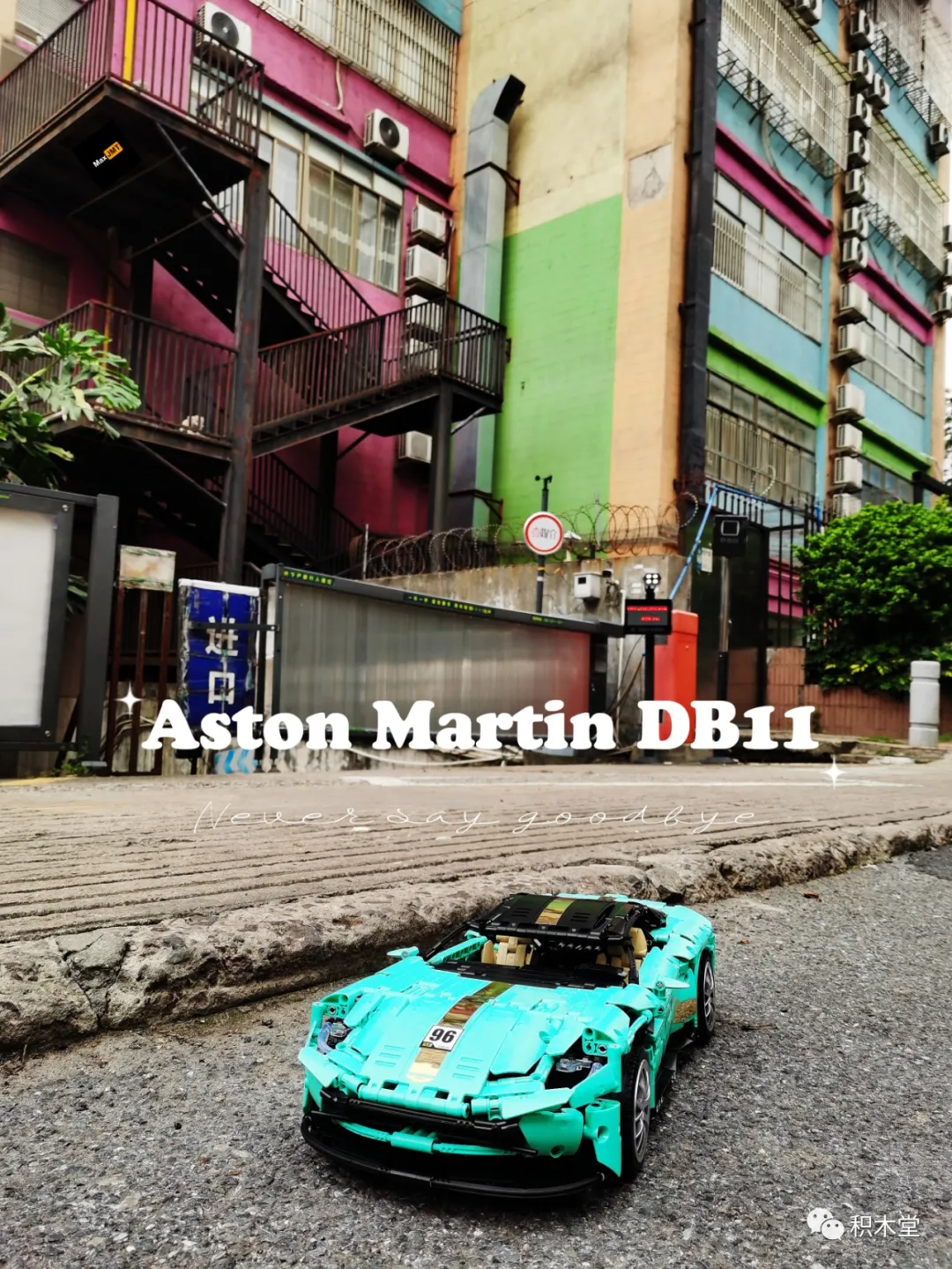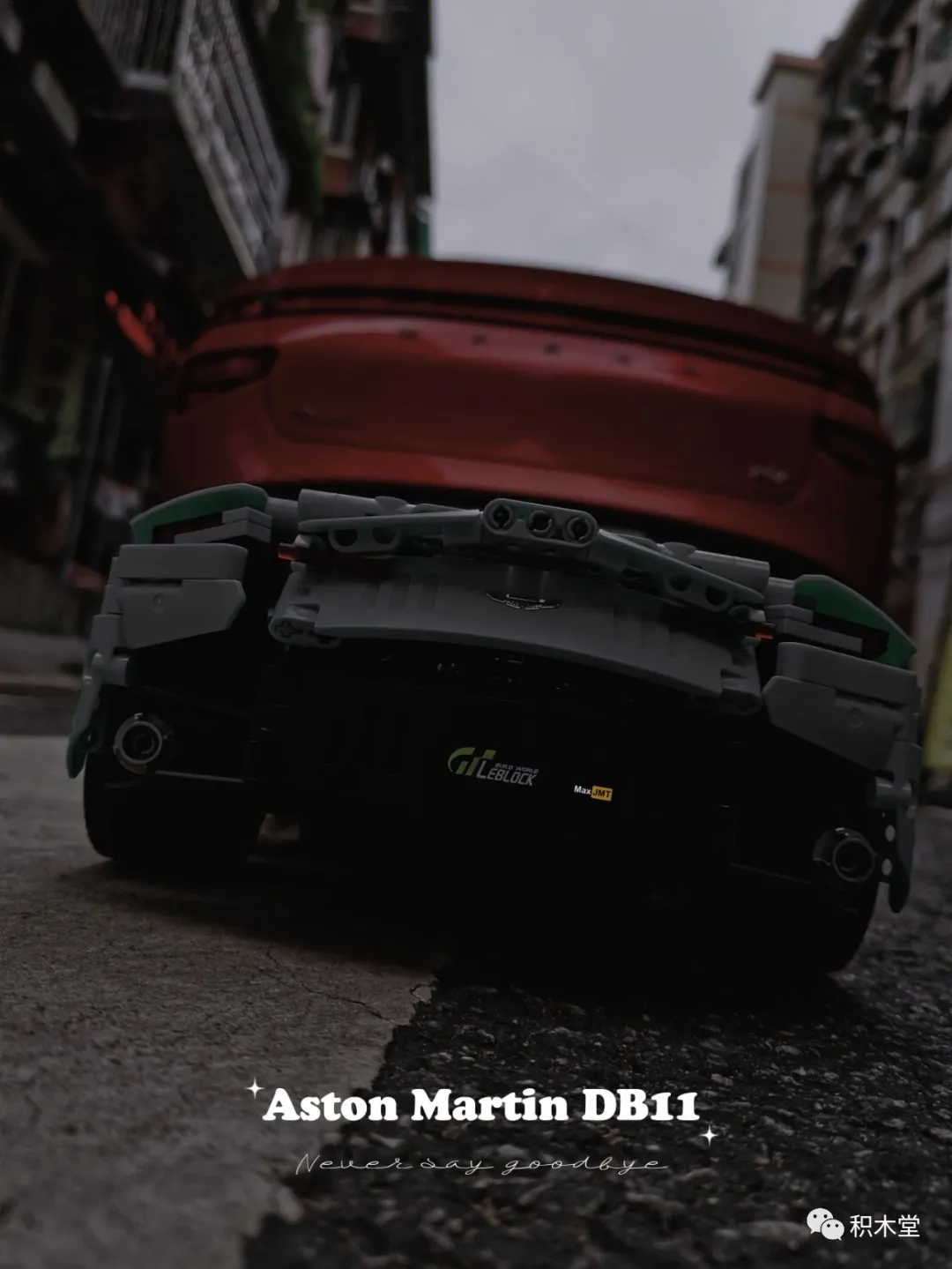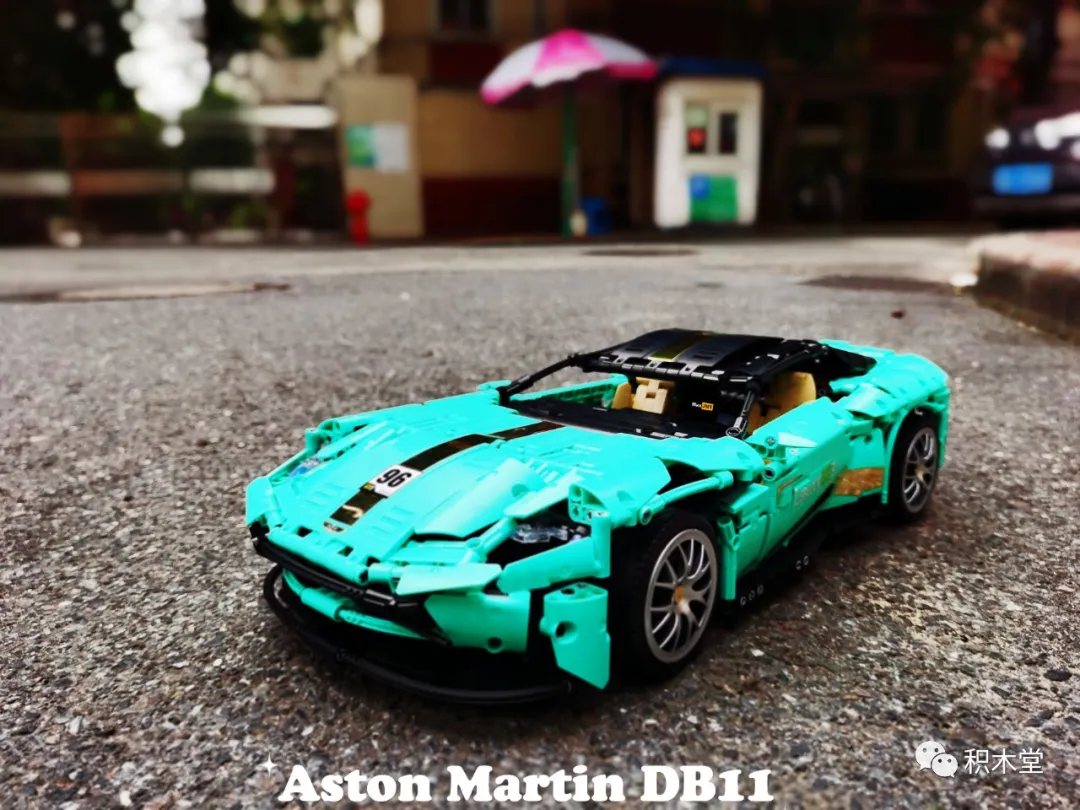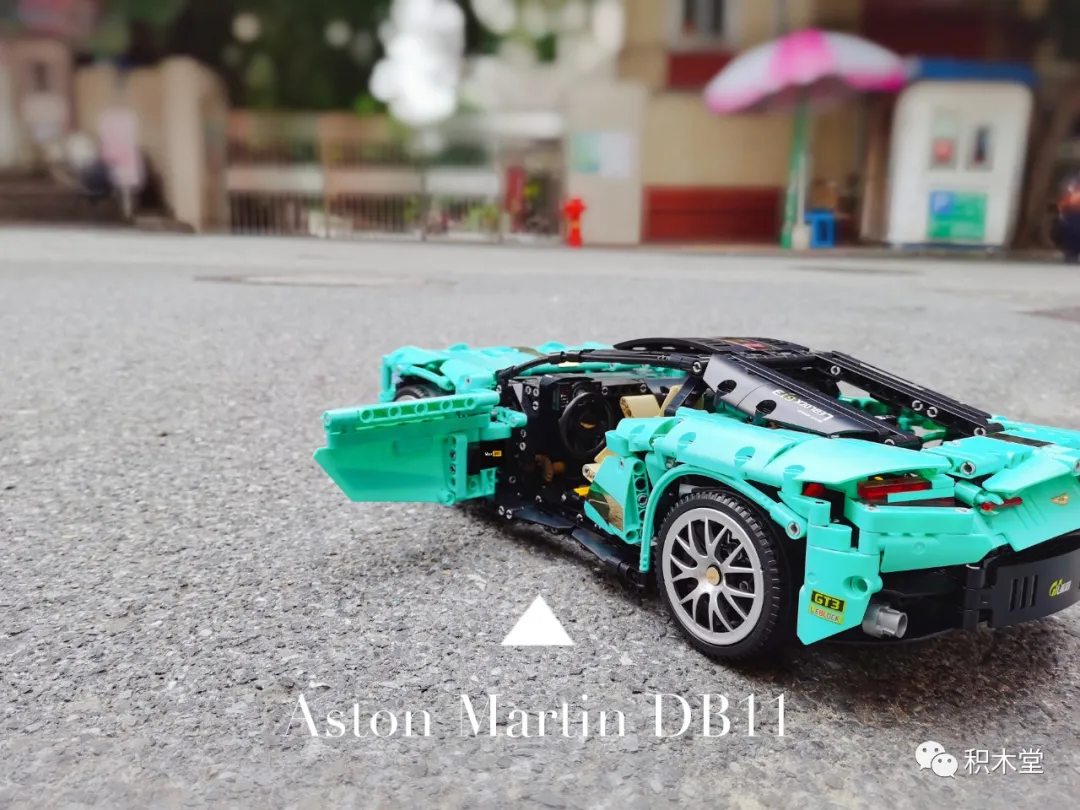 07
√
1:10 ratio, easy to play, not heavy.

High brick parts, quality guaranteed

The color of tiffany blue is the color specially designed for 18K by high brick.

Each step is about 3 packs of building blocks, and the assembling process is easy.

Front tilt head cover, manual seat adjustment, spray-plated hub cover

Electroplating 3D stickers, very cool!

Black Technology-Quickly switch between static/dynamic mode, so that dynamic components will not be wasted due to placement. It really adds countless points. I love this one the most.
X
No gearbox (tech fans care)

The technology panel parts have black scratches (because the parts rub against each other, I have done an experiment)

It is difficult to put effort into installing the front cover of a front rollover car.

The entire wheel eyebrow of the front wheel feels too square!
This color scheme, if you want to buy Tamiya self-painting, it is not easy!
Whether or not to like this color scheme is a subjective question of everyone, but it is unique to this car for the time being, which is the objective situation of Gaudess at present.
I think using this color scheme to make cars, mini, beetles, Wuling, etc., should be absolutely explosive!
Because this girl likes a little bit of color matching, the car model is too fierce and it is not right. Think about the Mustang/Hummer of tiffany blue? ?
The fast-release dynamic component installation like black technology is so important to Jaeger friends. Let everyone's dynamic components can be used. I add more points to this point
(Don't talk about dismantling, you will know by yourself if you dismantle a high-brick parts technology car and test it, you'd rather buy one)
If you like this color scheme, it is worth buying.